Following upset loss, BYU basketball looks to bounce back versus Pacific in reshuffled WCC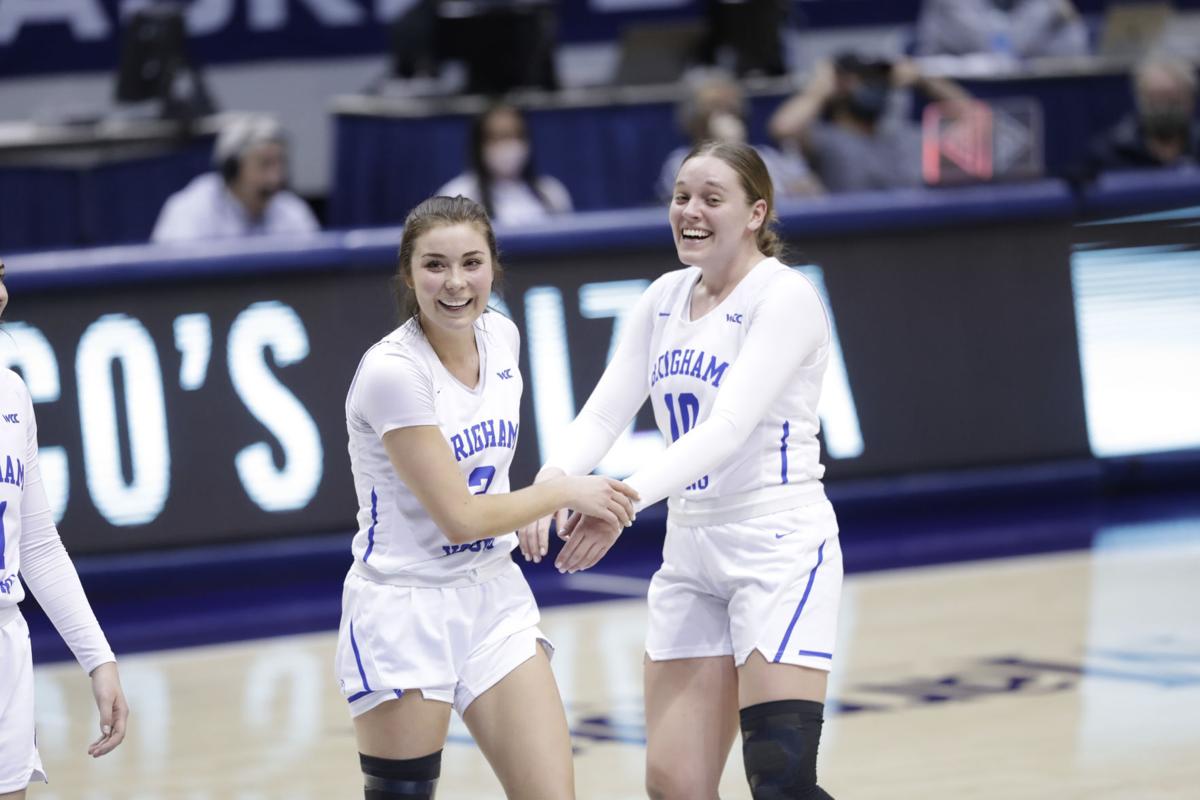 PROVO, Utah — The last thing any team wants — at least, other than a loss — is to sit on a loss for a week.
But that's exactly the scenario the BYU men's basketball team was facing following its 76-73 matinee loss at Pepperdine on Wednesday afternoon.
The Cougars' home game Saturday with San Francisco was postponed due to COVID-19 protocols within the Dons' program, forcing USF to pause its program for two weeks and four games.
The decision is the third postponement of the conference season for BYU, which could have had more games affected had it not moved its road game with top-ranked Gonzaga to Feb. 7.
That game proved that nothing on the league schedule is immutable in the age of coronavirus, as college basketball teams around the country are finding it increasingly difficult to play ball amid a pandemic. It should also provide a blueprint for reshuffling the schedule so that otherwise healthy teams don't sit idle week in and week out.
And the West Coast Conference will do it again. The league will move up the Cougars' conference game against Pacific to Saturday at 4 p.m. MT. The game will be broadcast on CBS Sports Network.
This one is even more important for right now, head coach Mark Pope said.
"You never want to sit on losses," Pope told local media. "But I haven't even thought about it. We'll figure something as soon as we can.
"I didn't want to even broach it before this game; we knew it was a huge game," he added on BYU Radio. "We'll put our heads together. … The only thing worse than sitting on a loss is taking a loss."
BYU was never alone in sitting idle, of course. In addition to the Dons, Saint Mary's also put its program on pause for two weeks, indefinitely postponing this week's matchups with Portland and Pacific. That made pairing the Cougars and Tigers together easy.
The two were originally scheduled to meet Feb. 8, 10 days before the return game in Stockton, California. Now, they'll play a week earlier.
The rescheduling was always a possibility for the Cougars; it's not even the first time the coronavirus has caused them to reshuffle the deck.
Obviously, basketball takes a backseat to a viral pandemic that has claimed the lives of more than 2.1 million people worldwide, according to the COVID-19 dashboard at Johns Hopkins University, including over 428,000 Americans and 1,620 Utahns. Even if the season is shut down, it won't compare to the catastrophic loss of life that COVID-19 has already claimed. The scheduling changes are a small concern in the grand scheme, and anything related to sport pales in comparison to lost lives like beloved former BYU basketball coach Tony Ingle.
But the constant shuffling of the schedule is another casualty of playing a season that was never going to be easy, for numerous reasons. And more date changes are likely to come.
But for now, it's all Pacific — and not a moment too soon.
"This one stings; this one hurts," BYU forward Kolby Lee said. "We're going to think about it on the flight home, and then I know I'm going to be in the gym tonight. We've got to get better every single day."
The Pilots, whose eight-game losing streak includes a 95-67 loss at BYU, aren't scheduled to play again until Thursday, Feb. 4, when they host BYU. That game could easily be moved up as a result of other teams' cancellations. The Cougars and Pilots are the only WCC teams that haven't had to shutter the program for at least two weeks.
Of course, it may not be so easy, of course, as the WCC office tries to facilitate a number of rearrangements among its 10 teams. BYU has a game next Tuesday, Feb. 2, at San Diego — another makeup game of a prior COVID-19 cancellation — as well.
Five of the league's eight games scheduled for Thursday and Saturday have been postponed in a sequence that leaves the Cougars and Pilots as the only teams in the WCC who have not paused their respective programs.
Even top-ranked Gonzaga had to cancel five nonconference games due to coronavirus concerns in December, a run that included a highly anticipated No. 1 vs. No. 2 matchup with Baylor on Dec. 5.
The Zags are scheduled to play San Diego in the lone WCC game Thursday, while the Toreros will turn around and host Loyola Marymount at 2 p.m. PT Saturday. Gonzaga will also play at Pepperdine to cap the weekend at 6 p.m. MT on ESPN2.
"Whoever we play next, they're going to get a punch in the mouth," Lee said. "We have to be able to respond, take it in, and do better."