'Food Bomber' Project Feeding Frontline Workers, Supporting Local Restaurants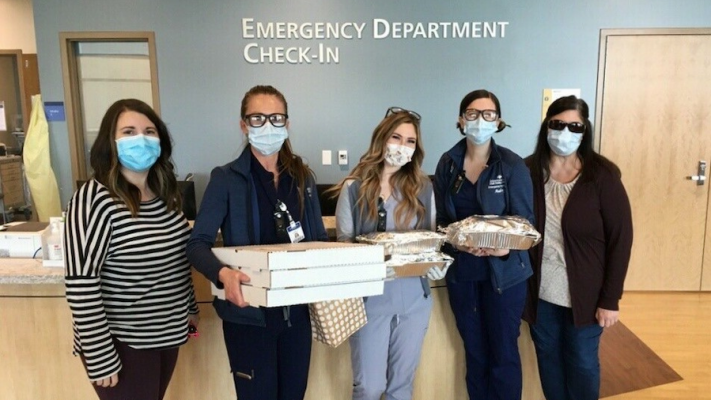 PROVO, Utah – A Utah County group is pairing local food vendors with health care workers and first responders through the "Food Bomber" project.
With donations from the community, organizer Heidi Smith has coordinated food deliveries to nearly a dozen emergency rooms and fire stations in Salt Lake and Utah counties.
"I am every day amazed at the good in people," Smith said. "I am just in awe at the generosity, the kindness and the support. It's really amazing."
Smith and her family started the project Easter weekend and had raised $2,745 as of Tuesday night. They recognized the need after hearing stories of nurses unable to grab dinner during a long shift.
"We realize they are just running to the break room and eating anything in the break room and that is what is fueling them for these 12-hour shifts," Smith said.
The group got the idea of also helping local restaurants and food vendors by giving them the business.
The "Food Bomber" Project has delivered meals to health care workers and first responders in Utah and Salt Lake counties during the COVID-19 pandemic.
"The project is two-fold and I am truly amazed at the response," Smith said.
On Tuesday, Shep's Culinary Creations out of Spanish Fork participated in the project and delivered meals to Utah Valley Hospital's emergency room.
"We decided to do 'Taco Tuesday,' so we are doing carne asada tacos, authentic-style beans (and) Spanish rice," owner Ashley Shepherd said.
Since the pandemic started, business for the catering company has been dramatically reduced. Employees said taking part in the project helps keep them employed and allows them to deliver meals to those in need.
"It's good to give back and obviously it's something we love to do and we are passionate about so if we can go feed them we are excited," Shepherd said.