Health department in Utah reports vaccines will 'help get our lives back'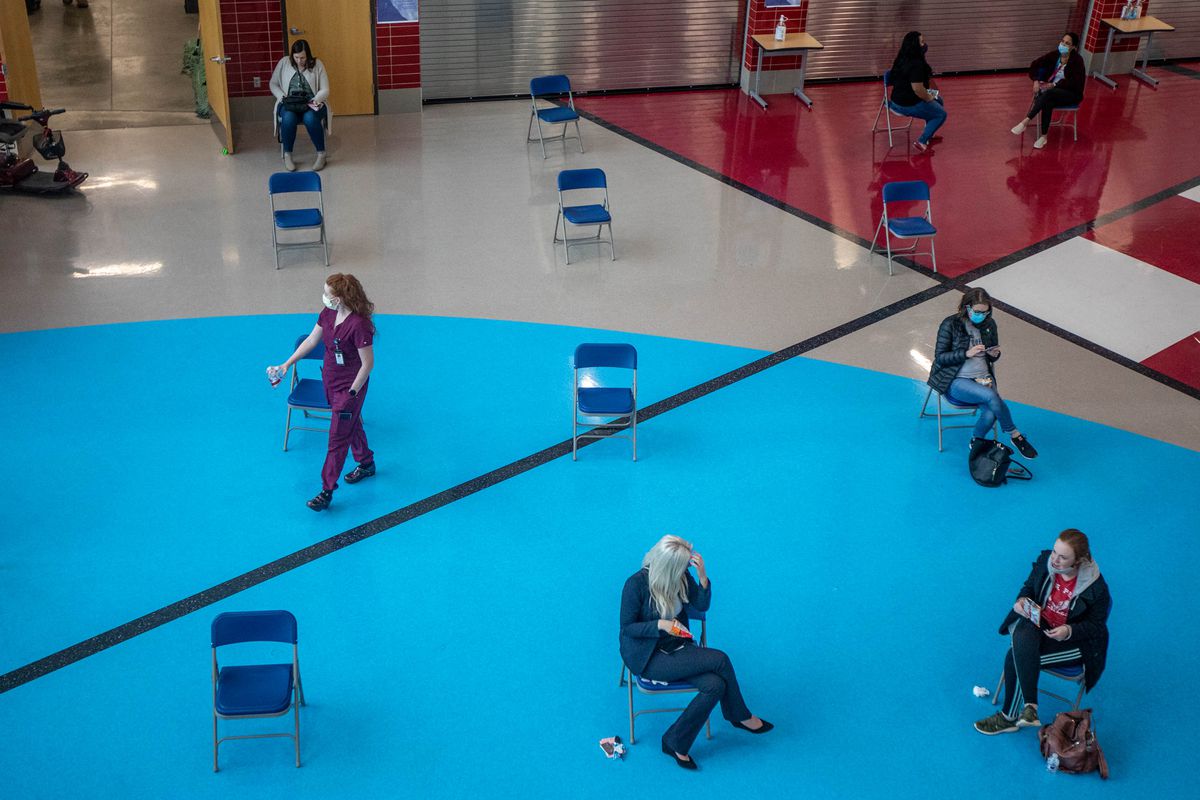 PROVO, Utah— The Utah Department of Health confirmed on Sunday that more than 1 million doses of COVID-19 vaccine have been administered in Utah.
The "significant milestone," the agency said, comes after Utah's governor and lieutenant governor tweeted about the doses arriving in the state and being administered on Saturday.
"For those of you who have already gotten your shots, thank you," health department spokeswoman Charla Haley said Sunday. "For the rest of you, please get the vaccine when it's your turn.
"It's how we get our lives back," she said.
Another 15,861 doses were administered on Saturday, bringing the total number of "shots in arms," as Lt. Gov. Deidre Henderson put it, to 1,009,029 to date.
The health department also corrected duplication errors in its latest statistical report, which removed 1,570 doses previously reported as given, as well as 17,095 deliveries to some providers.
The report also shows 396 newly confirmed cases of COVID-19 in Utah since Saturday, bringing the total number of known infections to 378,379 since the pandemic began.
The state has tested close to 2.3 million people, including 4,089 since Saturday's report was issued. More than 4 million tests have been administered.
There are 167 patients with COVID-19 currently being treated in Utah hospitals, which is 23 more than was reported on Saturday, but fewer than the 191 people hospitalized with the virus a week ago. The number of hospitalized COVID-19 patients has decreased following the decline in active case numbers since the beginning of the year.
Health department officials have said a smaller number of deaths should follow, though, another six deaths resulting from COVID-19 were reported on Sunday.
Those new deaths include:
A Davis County man older than 85 who was a long-term care facility resident.
A Salt Lake County man between 45 and 64 who was hospitalized when he died.
A Utah County woman between the ages of 65 and 84 who was a long-term care facility resident.
Two Utah County men between 45 and 64 who were hospitalized.
A Utah County man between 65 and 84 who was not hospitalized when he died.
In all, there have been 2,027 COVID-19 deaths in Utah, resulting in a 0.5% mortality rate. Ninety percent of people who have died because of COVID-19 are considered to be high-risk, which includes heart, lung and kidney conditions, as well as diabetes, neurologic and other immunocompromised states, a history of smoking and obesity, according to the health department.
About 57% of patients who have died from COVID-19 in Utah have had at least one compromising or pre-existing health condition.