Highest Rated Player From Each Of BYU Football's Opponents In 2020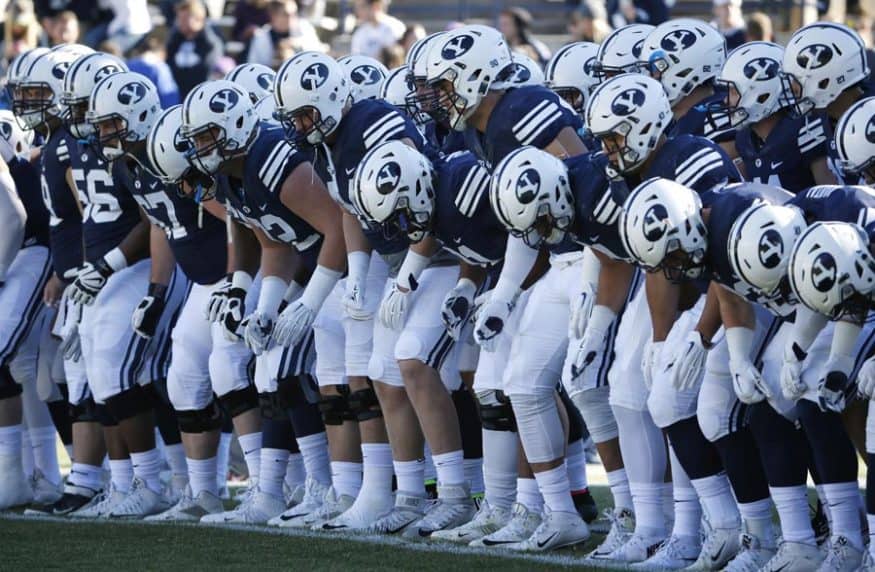 PROVO, Utah – BYU football in 2020 will take on one of the toughest schedules the program has ever faced. The 2020 schedule features six games against Power 5 opponents.
Within this challenging schedule, who are the best players on each of these teams?
247Sports puts together a Composite Ranking which is a proprietary algorithm that compiles prospect "rankings" and "ratings" by the major media recruiting services. It converts average industry ranks and ratings into a linear composite index capping at 1.0000, which indicates a consensus No. 1 prospect across all services.
For example, the highest-rated player on BYU's roster is senior offensive lineman Tristen Hoge. Hoge had a 0.9585 rating coming out of high school where he originally signed with Notre Dame.
Hoge is projected to start for the third consecutive year along BYU's offensive line this fall.
What this study shows is that star ratings usually hit as most of these guys are some of the top players for each one of these teams in the potential 2020 season (please, don't take the season away Coronavirus).
Here's a look at the highest-rated players from each of BYU's 11 games against FBS teams. Sorry, North Alabama.
Utah: Clark Phillips III, Cornerback
247Sports Composite Score: 0.9747
Phillips enters his freshman season at Utah as the school's highest-rated recruit in program history. Originally an Ohio State commit, Phillips flipped from the Buckeyes to sign with the Utes. Now Phillips projects to be in contention to replace the vacancy left by NFL Draft pick Jaylon Johnson at cornerback.