Hundreds of new housing units coming to Provo as major development finally gets underway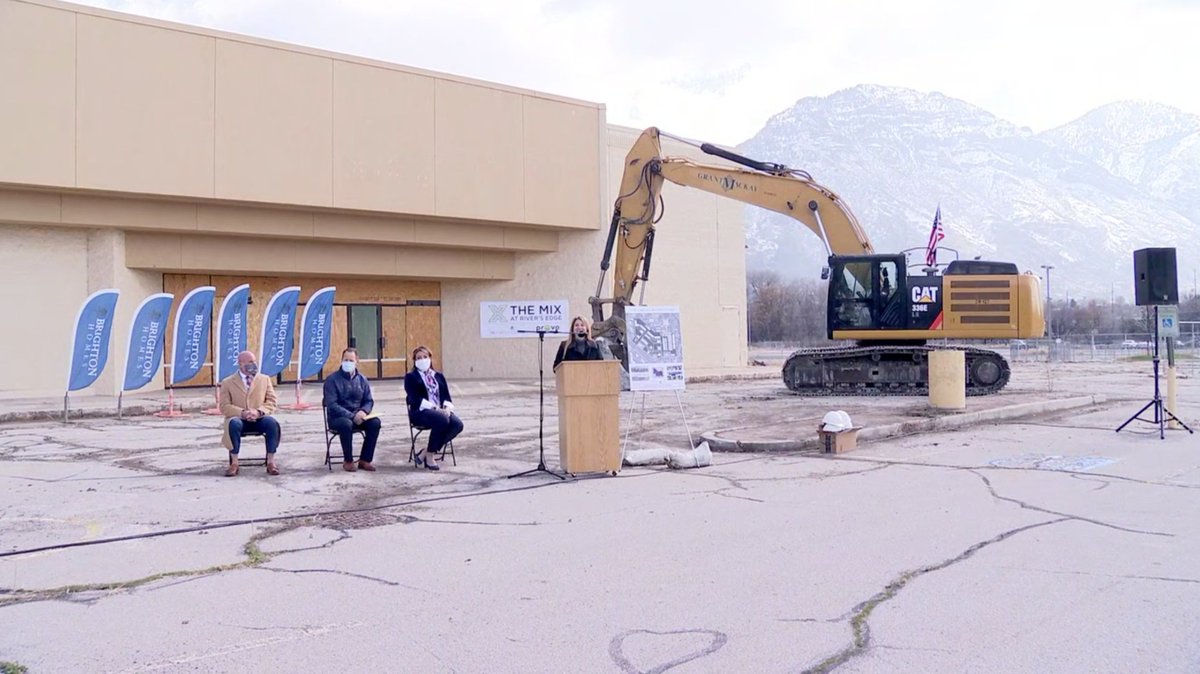 PROVO, Utah— Dirt is finally moving on a more than $100 million Provo development project, five years after it was supposed to begin.
Mayor Michelle Kaufusi climbed into a tractor Tuesday morning and kicked off the demolition of the old Shopko building at "The Mix at River's Edge."
The new development sits on the 29-acre site of the old Plum Tree Shopping Center along University Parkway. It will include hundreds of housing units, retail, and office space.
"I think the citizens are going to be thrilled just to see a shovel in the ground," said Kaufusi.
It's taken a long time to get to this point. 2News first reported plans for the project in March 2016. Then-Mayor John Curtis touted the development and said work would begin soon. But it didn't. After some demolition, the area sat dormant for years.
Two weeks ago, 2News reported on the delay and asked city officials the reason for the holdup. Provo Economic Development Director Keith Morey alluded to that Tuesday at the ceremony to get the project started.
"When Daniel Woodruff from channel 2 talked to me a couple of weeks ago, he asked — after years and years of waiting for this project — when it was going to start, and I told him soon," Morey said. "I hope this is soon enough."
This new wave of activity comes after a new owner — Utah-based Brighton Development — came into the picture a few months ago, jump-starting the project. Brighton CEO Nate Pugsley said new buildings will start going up in the next few months.
"That was our goal is we wanted to turn and burn on this," Pugsley said.
Brighton Development plans to build 173 townhome-style condos for sale and 250 apartments for rent — needed housing in a tight market.
"This is a great opportunity to help with that," said Pugsley. "We've seen an unprecedented demand this last year."
Pugsley estimated the condos will sell between $300,000 and $400,000. He said the apartments will be leased at the market rate.
Kaufusi said she hopes the new housing will make a difference in a college town where demand for places to live is high.
"Every development, we hope, it helps a little bit more," she said.
This project is basically all privately financed, leaders tell 2News, with just a small amount coming from tax incentives.