Rep. Curtis questions major tech CEOs during House E&C hearing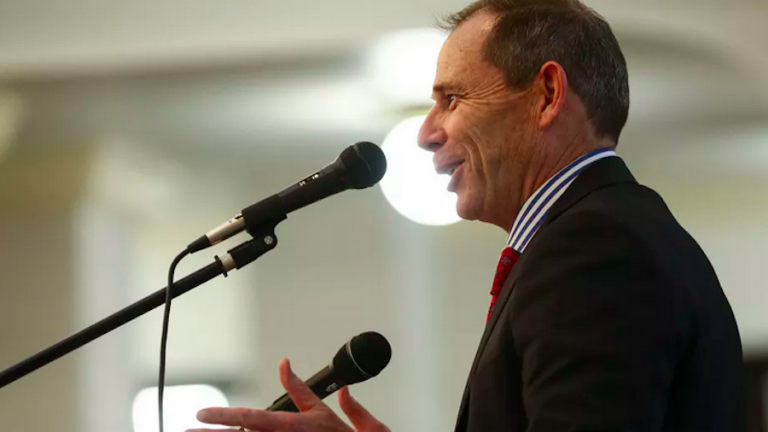 PROVO, Utah – Today, Representative John Curtis (R-UT) gave the following remarks at the member of the House Energy and Commerce Committee. Facebook CEO Mark Zuckerberg, Google CEO Sundar Pichai, and Twitter CEO Jack Dorsey all testified before the virtual hearing on combating online misinformation and disinformation.
"Unfortunately, the very few tools that we have in our tool bag are regulation and breaking up," said Curtis. "It is my hope that we can work in partnership with one another to develop reasonable legislative solutions that protect our children, encourage competition, and safeguard the most crucial pillar of American Democracy – free speech."
The Congressman's line of questioning, as prepared for delivery, are below:
Mr. Zuckerberg, I read through the terms of service, including the dense community standards document.
In your terms of service you state that you cannot control and do not take responsibility for content posted on your platform.
The 'community standards' document, which is frequently cited as why content is or is not censored, says you sometimes make content moderation decisions based off what's considered best for the public interest or public discourse.
I know in your testimony you say that companies need to earn their liability protections. That's great, but that doesn't address the concerns people understandably share about your past/current views on what is or is not acceptable content.
How do you claim you cannot take responsibility, and therefore should maintain your liability protections, for content posted on your site, but at the same time you state that your platform will monitor content based off what is in the public's best interests? This appears like you are trying to have your cake and eat it too.
Mr. Zuckerberg, Utah is known for 'Silicon Slopes' – our startup community.
You've called for government regulation but some view this with skepticism because larger companies tend to deal with regulation much better than small companies and startups.
Throughout this conversation, what we must focused on is protecting small businesses and fostering competition because it's not uncommon for big companies to ask for regulation to help put their smaller competitors out of business entirely.
If you think back to your college days and the early startup phase of Facebook, what challenges do you see for startups to compete and what cautions should Congress consider as we look at regulation that potentially could be a barrier for companies that might be your future competition?
Mr. Pichai:
Almost a decade ago your company started Google Fiber. You introduced gig speed and free internet to all the residents of my home city of Provo, Utah. Sadly it seems like your efforts to do this across the country were slowed down or even stopped by excessive government regulations. How has government made it hard to expand across the country?