Man sent death threats to Utah lawmakers over Provo Canyon School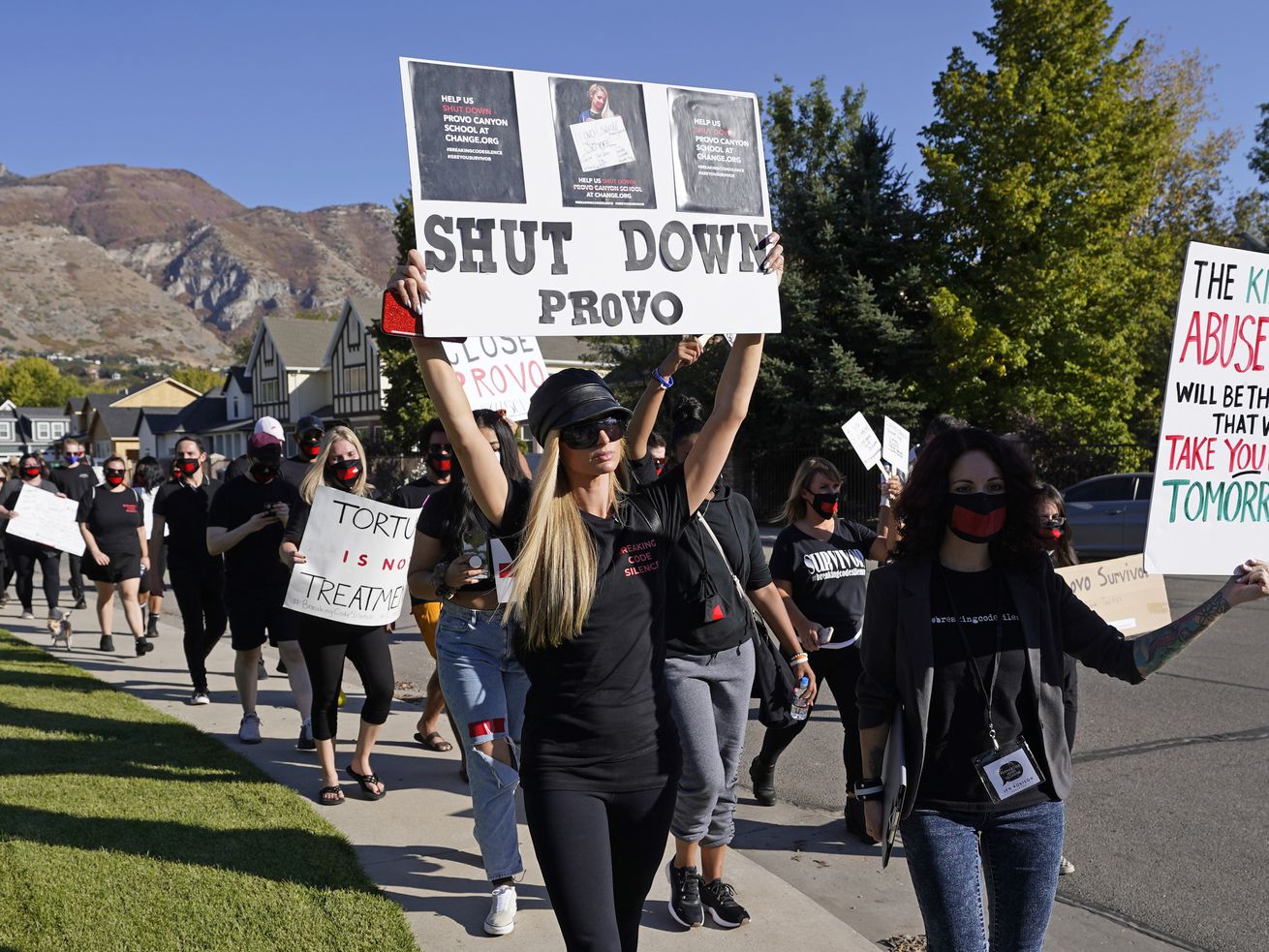 PROVO, Utah – A New York man accused of threatening to kill two Utah lawmakers unless they took action against a behavioral treatment school now faces criminal charges.
Aaron Ross, 33, was charged Friday in 3rd District Court by the Utah Attorney General's Office with two counts of making a terroristic threat, a second-degree felony.
Twice since September, Ross "threatened two current Utah legislators with kidnapping, sexual violence and death," according to charging documents. "Ross made the threats when his demands that the legislators cause investigations, prosecutions or other legal action against Provo Canyon School did not occur.
"Ross has made similar threats of violence to citizens who are or were once affiliated with Provo Canyon School."
The embattled Provo Canyon School has received national attention since Paris Hilton, a former student, raised allegations of abuse against the school and held a protest there in October.
On Sept. 30, Rep. Adam Robertson, R-Provo, reported that he had received a death threat. Ross called Robertson and told him he was a former student at the facility, the charges state, and the lawmaker then started receiving emails from Ross.
"Ross gave a written account of his time as a resident of Provo Canyon School, including descriptions of incidents of physical and sexual abuse he and others suffered while there," according to the charging documents.
On Sept. 30, Robertson received another email allegedly from Ross that was also sent to 15 other Utah legislators and local, state and federal law enforcement officials. In the email, Ross accused Robertson of purposely covering up alleged abuse at the school and encouraged the FBI to prosecute him, the charges state.
That same day, Robertson received another threatening email from Ross with the subject line, "I am going to (expletive) kill you," according to the court documents.
"I am going to find you. And I will strangle you with my bare hands. I will tie your legs up with a metal weight. And I will sink your body to the bottom of Utah Lake. Nobody will be able to find you. I am doing this because you are a greedy and filthy pig," the letter, in part, states, according to the charges. "I will not wait for God to do you justice. I am coming to get you myself. You better watch your back."
On Oct. 14, authorities in New York contacted Ross. He admitted sending the email because he felt "ignored and frustrated," the charges say. He claimed he would not contact Robertson again and also said he would not hurt him, according to investigators. Officials noted in their report that Ross "suffered from PTSD, anxiety, bipolar disorder and that he was autistic."
Then on Dec. 8, Rep. Paul Ray, R-Clearfield, received an email from Ross who again made references to the Provo Canyon School before allegedly threatening the Utah lawmaker.
"I am going to kidnap your children. Take them to Vietnam. And your kids are going to be put in shackles, thrown into solitary confinement, drugged, beaten and raped," the letter to Ray states, in part, according to the charges.
In November, a former employee of Utah Canyon School also received a threatening email from Ross, the charge state.
On Wednesday, authorities in New York went back to Ross' residence to find him and discovered that he had been evicted. Investigators were able to contact Ross on his cellphone. He said he is now homeless, and claimed he wasn't really going to hurt those people, according to the charges.
Wednesday night, Ross allegedly sent another email to about 50 people, including Ray and Robertson, with the subject line, "My final letter."
"Dear Paul Ray. I am sorry for insulting you. Please understand what I said is not personal," the email states, according to the charges. Ross claimed he just wanted to get Ray's attention on the issue of the Provo Canyon School, and then wished him a Merry Christmas,
"I am satisfied to know my message has gotten through. And at this time, I have nothing more to say," he allegedly wrote.
Leo Lucy, chief of the Criminal Investigations Division at the attorney general's office, said Friday that having differences of opinion, whether it be in politics or any other issue, is OK. But threatening a public official — or anyone — is not.
"It doesn't matter what your political beliefs or philosophies or political party you're with, if you threaten anyone with death threats you're going to be held accountable for it," he said.
Lucy said if there is mental illness involved, prosecutors will deal with that accordingly.
A no bail arrest warrant was issued for Ross. New York police found him Thursday night and had him involuntarily committed to the psychiatric unit of a local hospital, according to Lucy. Depending on what happens in New York, Ross' mental evaluation and whether Ross' medical needs are being met, Lucy said Utah officials will make a decision about whether to have him extradited to Utah to face charges.