March 9 data: Utah reports 13 coronavirus deaths, including a child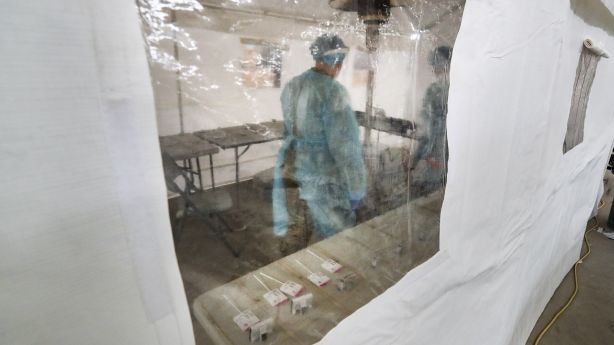 PROVO, Utah—Hospitalizations in Utah are now under 200 people from COVID-19, but the state still reported 13 more deaths from the disease Tuesday.
One of the lives lost to coronavirus was a child in the 1 – 14 age group. The state does not report the identities of those killed, citing medical privacy laws, but provides data about the fatalities. The rest of the deaths investigated and reported by the Utah Department of Health were of people 65 and older. The full daily report from health officials is later in this story.
UDOH said nine of these deaths happened before Feb. 1, but as with any death, its cause is researched before a final declaration is made that it was from the virus that is part of a global pandemic that has killed 2.6 million people around the world.
Globally, the U.S. has dropped from the world leader in daily deaths. Monday Brazil had 1,114 deaths according to data aggregator worldometers.info/coronavirus/ that tracks deaths as health districts — including Utah's — report them. The U.S. was still second Monday with 788, more than double third place Russia.
For the year of the pandemic, the U.S. is 11th in deaths per 1 million population. The numbers skew against smaller nations with tiny Gibralter with only 33,684 counted in its population, but leading the way in deaths per million. Along with the tiny nations, the U.S. still is behind nations such as Belgium, Slovenia, UK, Italy and Portugal. For every million U.S. residents, 1,621 have been killed by the virus.
Of the closes cases in the U.S. — measured only by survival, not long-term health impacts — 3% have resulted in 539,220 deaths. Brazil has the next most deaths.
TOTAL DEATHS BY NATION
U.S. — 539,057
Brazil — 266,614
Mexico. — 190,923
Indaia. — 158,075
U.K.. — 124,797
California suffered the most new deaths Monday with 171 followed by Virginia with 87, Florida with 83, Texas with 69 and New York with 64.
Utah is approaching the once unthinkable 2,000 deaths with 1,977 before Tuesday's numbers were updated.