Mayor Wilson: Salt Lake County residents encouraged to wear masks regardless of mandate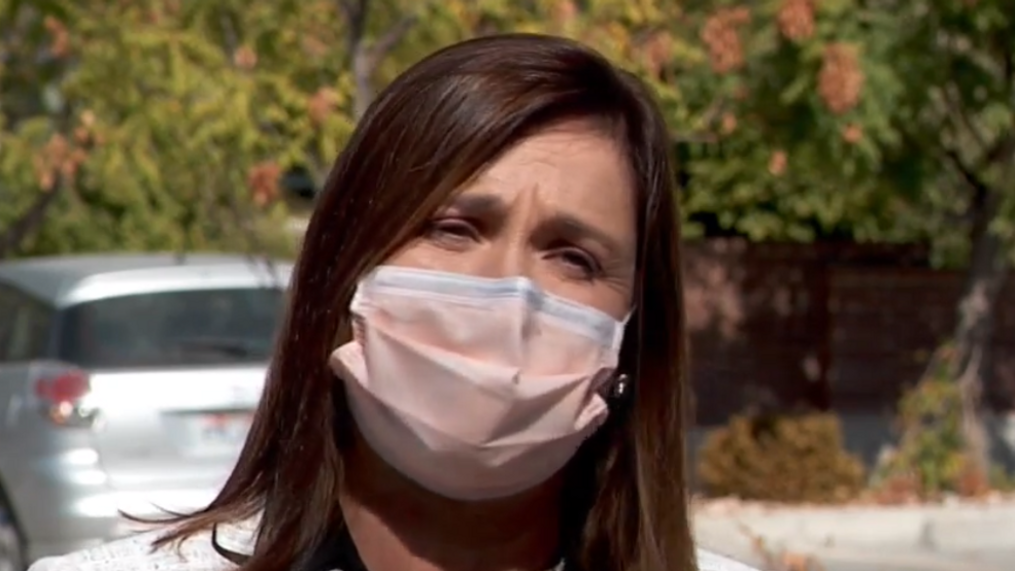 SALT LAKE CITY, Utah — On Saturday, the statewide mask mandate in Utah is scheduled to end. Salt Lake County Mayor Jenny Wilson encouraged residents in her county to continue wearing masks in public, whether they're mandated or not.
"Let's not lose the game in the 8th inning," Wilson said in a news release Monday night.
She noted that scientists and the Centers for Disease Control and Prevention "continue to emphasize the importance of mask wearing as a means to minimize the spread of COVID-19."
The decision to end the statewide mask mandate was made with the passage of legislation earlier this year, which Gov. Spencer Cox signed. Since then, doctors have advised that masks continue to be worn until qualified health professionals determine they are no longer needed to effectively stop the spread of COVID-19 in Utah communities.
The Salt Lake County Health Department will determine this week whether to advise the county council to implement a county-wide mask mandate once the state mandate expires. The council would have to vote to approve a mandate based on that recommendation.
"Regardless of their decision, Salt Lake County residents should continue to wear masks while in public until many more of our residents receive the vaccine and we are closer to herd immunity," Wilson stated. "Businesses, large and small, should continue the requirement as well."
Several businesses in Utah have already advised they will continue requiring that masks be worn within their stores when the state mandate ends this weekend.
Estimates based on current health data are that at most, 32% of Salt Lake County residents are immune to COVID-19, Wilson said, noting that children are not able to get vaccinated.
We are closing in on the end of this challenge," Wilson said. "Let's live what we all know works and continue to wear masks until our workers and kids get vaccinated or until herd immunity is reached."