Mixed reactions to rainbow-lit 'Y' in Provo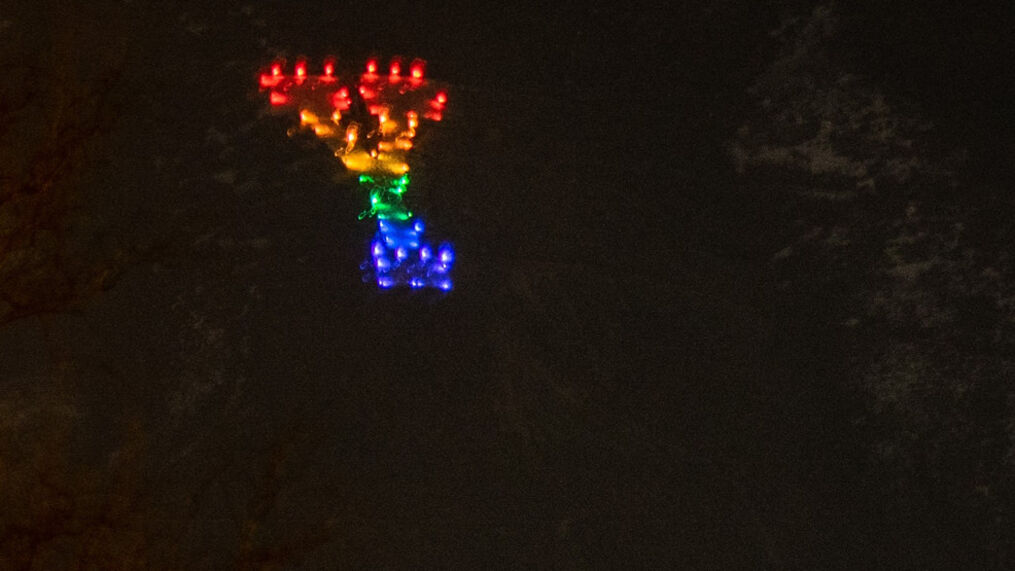 PROVO, Utah — Brigham Young University says it did not authorize a rainbow lighting display of the "Y" in the foothills near the university on Thursday night.
Some say the school's statement was the right move, but others say the university should have supported the display, meant as a show of support for LGBTQ+ students at the school.
Nearly 50 people hiked the nearly two miles to the "Y" with different-colored flashlights to create the rainbow effect.
Some in Provo said they loved the lights, others said they hated them, but many said they feel torn.
"It's a little complex and tricky," said Bradley Talbot, a BYU student who organized the display. He said he understands why other students feel conflicted about it.
The lights weren't meant to be anti-BYU, or against The Church of Jesus Christ of Latter-day Saints, Talbot said.
He added:
We are wanting to work with BYU to try to make the campus a more loving and welcoming place.
The split feeling many people have is that they don't have issues with what the lights stand for, but also want to support the BYU honor code.
"People know what the code is before they go to school there," said John Boutelle, a BYU alum.
"The majority of BYU students, they love people, and they want to support people, but they also agree with the standards of the school," said Aaron Reid, a BYU student.
Talbot said he hopes the display will start conversations at the school and in the community, and others on campus will feel more comfortable supporting the LGBTQ+ community.
"I would like there to be open discussion to say, 'hey, it is possible to be part of BYU and be who you are?'" Talbot said.
Most of the feedback he's got so far about Thursday night's display has been positive, Talbot said, though many have disagreed.
"Hate is loud, but love is louder," Talbot said.
BYU declined to comment for this report, referring 2News to its tweets about the light display.