Police warn of dangerous winter road conditions in Utah Co.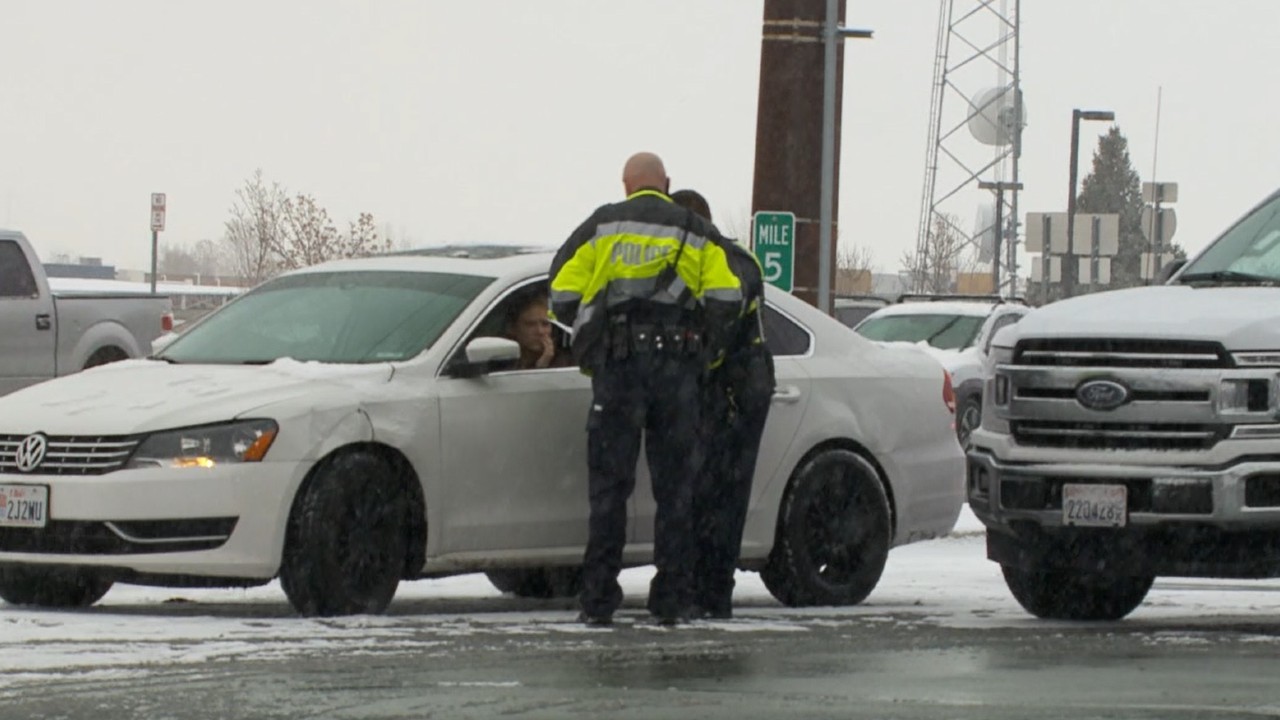 PROVO, Utah — Snowy and icy road conditions made the Tuesday morning commute a treacherous one for some drivers in Utah County.
"During the last 30 minutes, 7 accidents have occurred due to icy road conditions. PLEASE slow down to accommodate the frozen roadways," Provo Police said in a 9:10 a.m. Facebook post.
Throughout the morning, officers and Utah Highway Patrol troopers responded to dozens of crashes and slide-offs in the area.
"It's one of those ones that we do our best to try and plan ahead for. Usually, they do pretty good at forecasting these things, but it's hard to know how many crashes we're going to end up dealing with. So, a lot of times, we just end up dealing with the hand that we're dealt and trying to keep up with it," said Sgt. Cameron Roden, UHP.
Utah Department of Transportation cameras show snowy road conditions along I-15 in the Provo and Orem area.
The North Fork Fire Department reports chains or four-wheel drive are required for vehicles traveling in Provo Canyon on Tuesday.