Pratt's Homer Lifts Broncos Past Southern Utah 3-0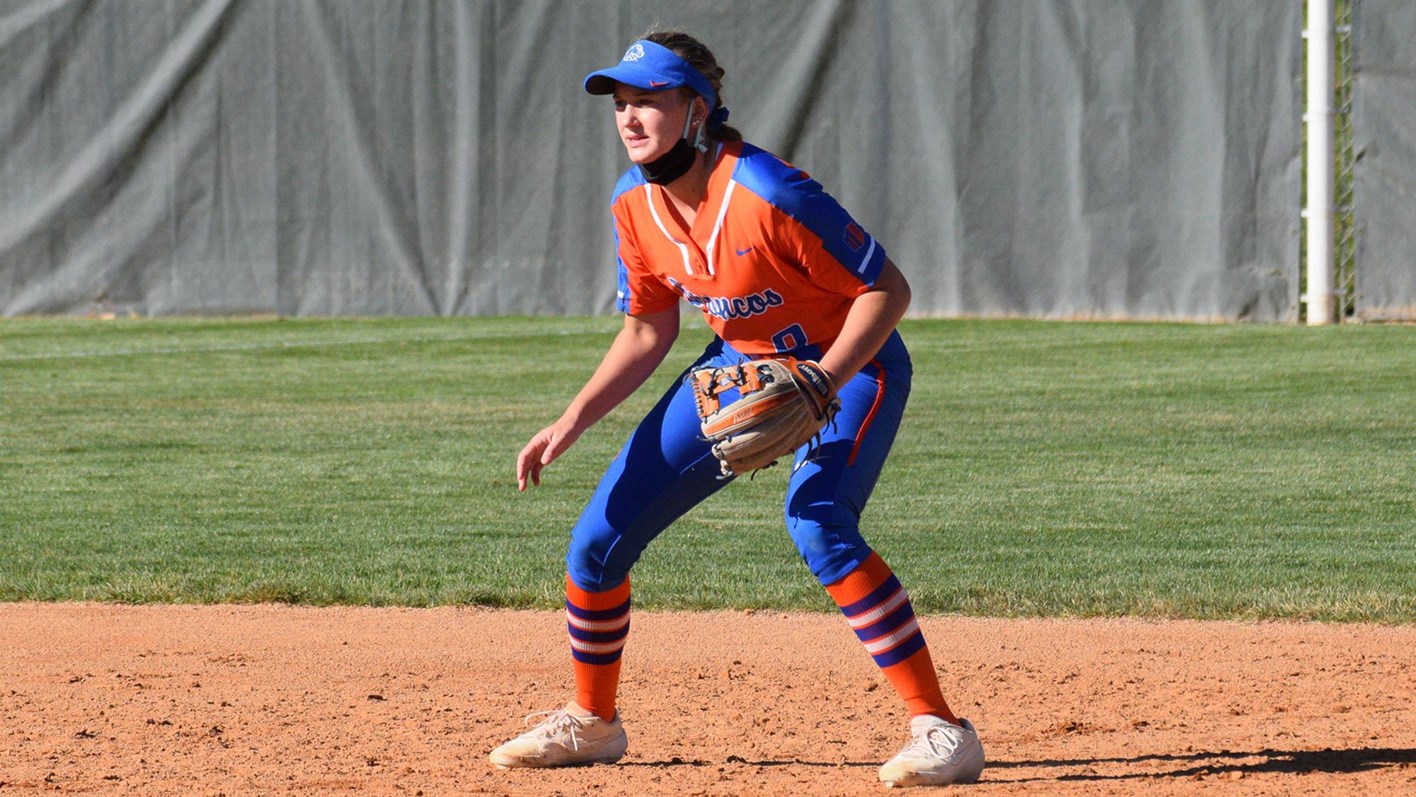 PROVO, Utah – Boise State freshmen Taylor Caudill and Bobbiann Pratt were the one-two punch the Broncos needed Saturday as Boise State beat Southern Utah 3-0 at Provo. Caudill earned the second win of her collegiate career by striking out half of the Thunderbird batters she faced, 12-of-24. Meanwhile, Pratt provided the offensive hit that won the game, a two-run homer in the bottom of the fourth. The win was the second (2-1) of the weekend in Provo as Boise State improved to 7-13 overall.
"Taylor (Caudill) was really fun to watch in the circle," said head coach Maggie Huffaker. "She's been fighting for that second win and was really in total control all game. Bobbi (Pratt) with the blast for the eventual game winner was so fun to watch as well. I'm excited for our freshmen learning and finding ways to get it done.The game was a pitchers' duel with very little offense coming off the bats of either team, the two combined for three hits. Two of the three hits came in the fourth inning. The first was by SUU in the top half of the inning, but the Thunderbirds failed to convert anything out of it.
With the score tied at 0-0 in the bottom of the fourth, Boise State opened with Jordyn Hutchins reaching base on an error by Southern Utah's second baseman, she then stole second. Pratt followed Hutchins into the batters box where with a full counter she drilled a two RBI home run over the left center fence. It was Pratt's second collegiate hit and her first homer in the blue and orange.
Boise State added an insurance run in the sixth to make it 3-0 Broncos. Ashlyn Adams reached base on a walk, then stole second. Hutchins came to the plate and proceeded to send a double to right center, which brought Adams home for the final run of the game.
Caudill pitched her second complete game of the season allowing only one hit, no walks and struck out 12 of 24 T-Bird batters. In comparison, Southern Utah used three pitchers versus the Broncos allowing two hits, three runs, three walks with only two strikeouts.
Boise State will be back in action next week when the Broncos host their first home contests of the year, a three-game series against San Diego State in Mountain West Conference play.