Provo City Council overrides mayor's mask mandate veto in 6-1 vote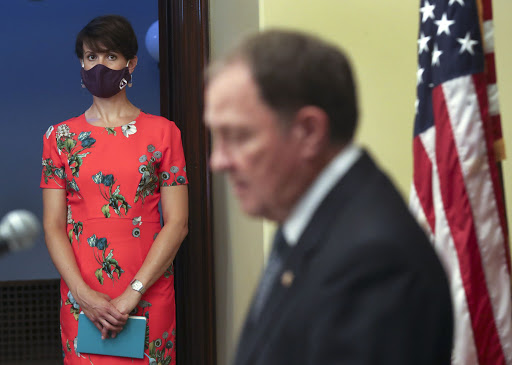 PROVO, Utah – There will be a mask ordinance in Provo after a city council vote on Thursday night. The council voted to override the mayor's veto of the ordinance, 6-1.
Mayor Michelle Kaufusi vetoed the ordinance on Wednesday.
It was passed unanimously by city council members on Tuesday night, after the council discussed the mandate for hours and reviewed thousands of public comments. More than 4,300 residents responded to an online survey about the mandate, with more than 50% of those who responded saying they would strongly support a mandate. About 35% said they would strongly oppose a mandate.
Kaufusi expressed her intent to veto the ordinance in a letter to the council, in which she outlined her reasons for doing so.
"Today, most Provo residents seem to be compliant with government health guidelines, including guidelines on masks," Kaufusi stated in part. "They have done this without compulsion."
The mayor argues that she and her staff spent "an enormous amount of time" on campaigns to encourage voluntary compliance with health orders — through, for example, the "Mask-Up Provo" campaign.
She also states that "not a single major community partner" aside from the council has asked for a mask mandate, and she doesn't want to burden the police force with enforcing such a mandate.
The new ordinance requires face coverings in three instances:
Indoor public areas wherever social distancing of six feet is not possible
Indoor gatherings of more than 50 people, regardless of whether social distancing of six feet is possible
Outdoor gatherings of more than 25 people where social distancing is not possible
It requires organizers of gatherings to "post signage" and require face coverings "as appropriate" and also requires businesses to post signs about masks.
Penalties for violating the ordinance would be a civil infraction and could include fines up of to $55 for individuals and a maximum fine of $500 for a public gathering organizer who doesn't follow the rules.