Provo City Council, residents argue over denser housing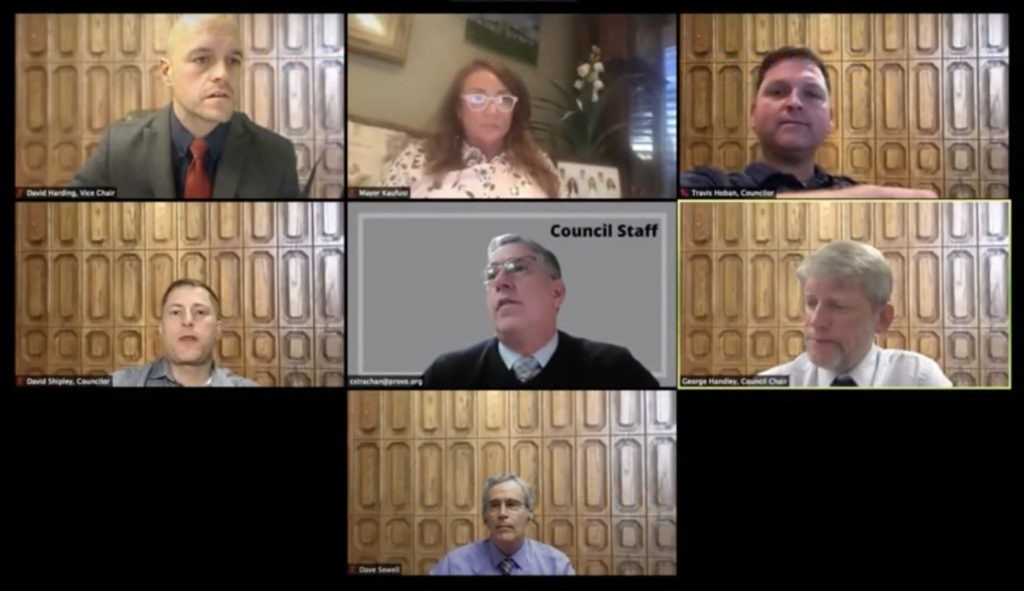 PROVO, Utah – Provo City Council members and residents continued to clash over the density of housing in Provo at a Council meeting on Nov. 10.
Council members voted on four different rezoning issues during their meeting on Nov. 10. All of the proposed amendments were to allow for housing that was more dense than previously allowed in that zone. The four amendments would've changed the affected zones to Low Density Residential, which would allow for townhomes or two-family homes rather than just traditional single-family homes.
The Council was faced with a similar issue in September regarding housing in the North Timpview Neighborhood, and multiple Council members said they wanted to see more diverse housing spread throughout Provo. Members of the affected neighborhood responded and said they were strongly opposed to the idea of denser housing in their neighborhood.
One of the zoning issues brought before the Council on Nov. 10 was to rezone property in the Riverbottoms Neighborhood so that one single-family home could be replaced with ten townhomes. Several residents of the neighborhood called into the meeting and emailed Council members to voice their opposition to the proposed development.
"There are hundreds of reasons this should not be approved. Dozens of emails and letters have been written in opposition to this project. Listen to the people who live in the neighborhood. You don't live here, so listen to those who do," wrote Grant and Robin Monson in an email.
Multiple residents raised their concerns about increased traffic, which could make the streets more dangerous for children. Residents also said higher density housing could disrupt the neighborhood's tight-knit community.
"Our neighborhood has been here for more than 30 years. We have worked for those 30 years to keep it a single-family neighborhood," wrote Phyllis Rosen in an email. "Low density housing (or high density) brings people who are not invested in the community."
A resident from another neighborhood, Melanie McCoard, said the residents of the Riverbottoms Neighborhood were being "elitist" and "discriminatory" by opposing denser housing in their neighborhood. She said Provo's city plan calls for affordable housing to be available in every neighborhood, and no neighborhood should be exempt from bearing the burden of Provo's growing population.
Based on the strong opposition from residents, a majority of Council members were in favor of denying the change to a Low Density Residential Zone but said they would be willing to change it to a Very Low Density Residential Zone, if the developer was willing to compromise. If the property were a Very Low Density Residential Zone, there would only be seven townhomes built there instead of the originally proposed 10.
Councilman David Harding said they want more affordable housing in Provo and tell their staff that goal. But when the Council runs into longtime residents who don't want their neighborhood to change, the Council doesn't follow through in creating affordable housing, he said.
The Council voted 6-1 against the proposed Riverbottoms rezoning, with Councilwoman Shannon Ellsworth for it. Similar conversations between council members and residents were had regarding the other three rezoning issues on the table.