Provo man booked into jail after allegedly shooting up brother's car, hitting structures with stray bullets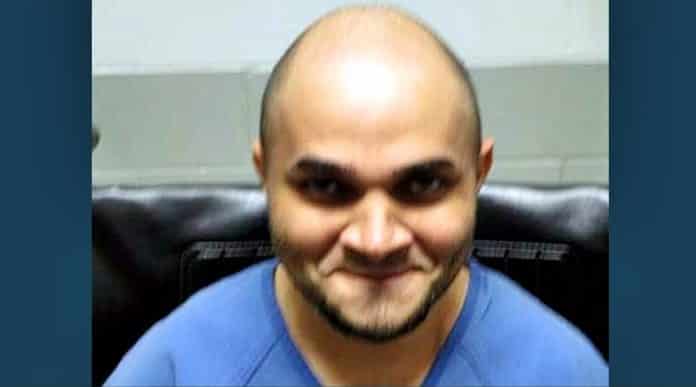 PROVO, Utah — A Provo man was booked into jail Sunday night after police say he used a rifle to fire multiple bullets at his brother's Mercedes, and also struck buildings and possibly other vehicles with stray shots.
Jose Alexander Acevedo Tapia, 34, is being held in the Utah County jail on suspicion of:
Criminal mischief, a second-degree felony
Felony discharge of a firearm, a third-degree felony
No one was struck by the gunfire, the probable cause statement says.
"On March 7th, 2021 prior to 2042 hours, Jose Acevedo Tapia was involved in a shooting in Lot 3 of the Boulders Apartment Complex located at 750 S. 650 West in Provo, Utah," the statement says.
"Prior to the shooting, Tapia was involved in a verbal altercation with his brother where Tapia alleged he was threatened by his brother. In response, about an hour and a half later, Tapia returned to his apartment and retrieved his own rifle.
"Tapia transported himself by wheelchair to Lot 3 of the Boulders Apartments where his brother's Mercedes vehicle was parked. Tapia discharged his rifle multiple times in the direction of his brother's vehicle. Multiple rounds struck and traveled through the vehicle. Multiple rounds also struck and passed through nearby habitable structures.
Alarmed residents flooded 911 will calls, Sgt. Nisha King told Gephardt Daily on Sunday night. Some said they believed two shooters were involved. Others reported as many as 20 shots were fired. Police told residents to shelter in place, King said.
"When Tapia first encountered officers on-scene, Tapia surrendered, admitted that he was the shooter, and stated that he acted alone," says the probable cause statement, filed by an officer of the Provo Police Department.
"Post-Miranda warning, Tapia admitted that he only meant to shoot his brother's vehicle and did not intend to shoot any persons."
After the incident, police were checking to determine if additional vehicles and residences had been hit beyond those initially known.
Tapia is being held without bail. His brother is not expected to be charged, King said.