Provo officials discuss tight passage of school bond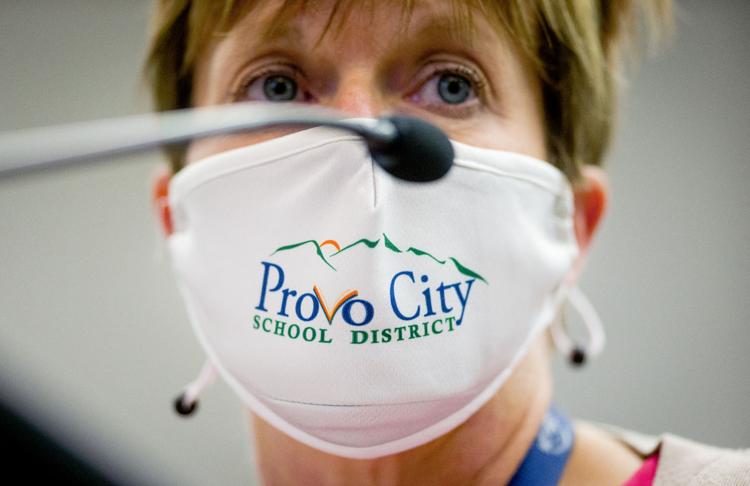 PROVO, Utah – The Provo Municipal Council and the Provo School District had a joint meeting recently where the two discussed the passage of the Timpview High School bond, why the margin was so close and how it could impact the school district or city moving forward.
On the ballot in November, residents in Provo were given two options with the school bond, either pay more money or pay less money.
In essence, a yes vote would lead to a lower taxpayer cost while a no vote would lead to a higher taxpayer cost.
Even with the decision being monetarily based, the bond only passed by 559 votes and a 1.54% margin.
School board member Jennifer Partridge brought up the tight decision during the joint meeting to discuss concern for students and teachers at Wasatch Elementary and Dixon Middle School, which both still need to be rebuilt.
She was looking to see how the city could better support the district going forward while looking to create a plan to address the needs of other schools in the district.
Partridge added that some may have seen the bond as raising taxes, others may not have seen the urgency of the project and some may feel a sense of distrust with the district in terms of spending.
Board member McKay Jensen looked back on the history of the city to explain why bonds are needed to be passed and why projects like Timpview High School's construction are coming up.
"We've come into sort of a generational problem where we had some really optimistic folks in the '50s that built all the schools at the same time, they built all of the city infrastructure," Jensen said. "They were really optimistic and civic-minded. Everything is aging out from the city center to the sewer system to our schools."
He added that the optimism led to an "engagement vacation" from the public.
Jensen also brought up that given the current political climate, every ask is highly contested.
Provo Mayor Michelle Kaufusi chimed in, adding that the amount of projects being seen around the city has to do with elected officials before them — who boasted about not raising taxes or having bonds come up, leaving the elected officials of today to deal with it.
"Everything is needing to be replaced now," Kaufusi said. "Everything is going into this crisis state where if those who came before us would have owned it, spaced it out and faced it a little, it would have done us a great favor."
Council member David Harding then brought up that he had heard from community members who were not aware of the bond and got the impression that the school district felt like it was a no-brainer with no need for publicity. He also brought up that others felt as if when the district or board needed something from the community they communicated it, but when they didn't, they did what they wanted.
Other constituents felt like they were sold one thing and they did not get it with other bonds, according to Harding.
School board member Julie Rash said she felt as if the divide between east and west Provo was a contributing factor.
"I personally went to everyone on the west side schools and said, 'The question on the ballot this time is, are we going to pay this much or are we going to pay this much for the bond?' " Rash said. "We have to do it. They got that, they still didn't pass the bond because it was a, 'We hate Timpview.' Probably not (that) strong of a sentiment, but I know that there is not a huge interest in Timpview for Provo High."
She brought up an incident where Provo High fans were taunting Timpview fans at the latest football game about the bond not passing.
Council chair George Handley agreed with all of the various discussions, stating that there are increasing divisions in the community and growing distrust with government institutions.
He is hoping to shift the narrative around bonds and projects going forward.
"I don't know how to do this, but I think the narrative has to change in which we see these things as investments in the future, and that we are investing in our children and grandchildren," Handley said. "We're doing this as an act of service to the public and to future generations. I just think we have to beat that drum over and over again because it's amazing to me how often people will vote for the thing that actually costs more money, in the name of not wanting to spend any money."
The key, according to Handley, is to fight the perception that the city council or school district is not worthy of trust. The goal is to get people to buy into the decisions being made by both groups.
Partridge closed out the conversation with talks of bringing people together to talk about solutions, one way she felt would generate more investment from the community going forward on upcoming projects and bonds.