Tens of thousands more J&J doses expected for Utah – what it could mean for herd immunity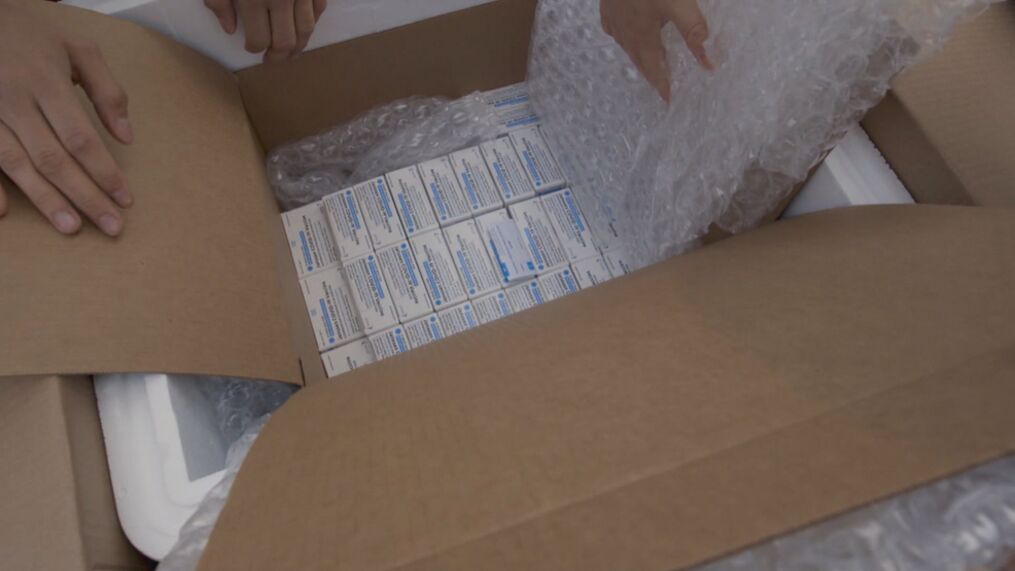 SALT LAKE CITY, Utah— Vaccine allocations are increasing for Utah. Next week, the state expects to start seeing more shipments of Johnson & Johnson vaccine.
Rich Lakin, immunization director for the Utah Department of Health, says the state's allocation overall is increasing.
"Last week, we saw 90,000 doses, and that was between all of them. This week, we're seeing 106,440 doses," Lakin said.
Lakin says the biggest bump is coming from Johnson & Johnson. Last week, the state received around 16,100 doses. This week, Lakin says, "when we saw it come into our system, we saw 40,700 doses which is an increase of 24,600."
"That is one of the largest jumps we've had," he said.
Lakin says of those in the state eligible to be vaccinated, we're at about 35%. Seventy percent is when herd immunity could be reached.
Those in the 16-plus population that could be fully vaccinated, if all the doses are used, we could have close to 70% of the population vaccinated by the end of May," Lakin said.
And, it could help reach the goal of herd immunity quicker, since the J&J does is "one and done," Lakin said.
The state expects its allocation of J&J vaccines to remain steady through the month of April. After 2News spoke to Lakin Wednesday, the Associated Press and the New York Times reported that a batch of J&J vaccines failed quality standards and could not be used. The Times reported that would impact future doses, not those currently being delivered to states. It wasn't immediately known whether and how Utah's allocation would be impacted.
While allocations of the J&J have so far been lower than other vaccines, local health departments have been trying to put the doses they do have to good use.
Aislynn Tollman-Hill with the Utah County Health department says the vaccine is easier to transport, and only requires one dose. So they've been using J &J doses to reach underserved populations, sometimes in mobile clinics.
"We're looking at populations like Pacific Islander populations, Hispanic, migrant farmers, Hispanic farmers, also we're looking at the home-bound population," Tollman-Hill said.
In Salt Lake County, some Johnson & Johnson doses have been used to vaccinate the homeless. In Tooele County, the doses have been deployed to areas where access to health care can be limited.
"We are specifically sending the Johnson & Johnson vaccine out to the Wendover community," said Amy Bate with the Tooele County Health Department. "We know it's harder for them at times to access health care, so we want to make it as easy as possible for them to get the COVID-19 vaccine."
Larger allocations of Johnson & Johnson could mean some changes. In Tooele County, they're considering deploying the vaccine to some of the county's more rural, underserved areas the same way they do in Wendover.
In Utah County, they will now start to show which type of vaccine is available when you're doing your vaccine appointment scheduling, Tollman-Hill said.