The Aces Revel In The Misfit Life In Music Video For '801'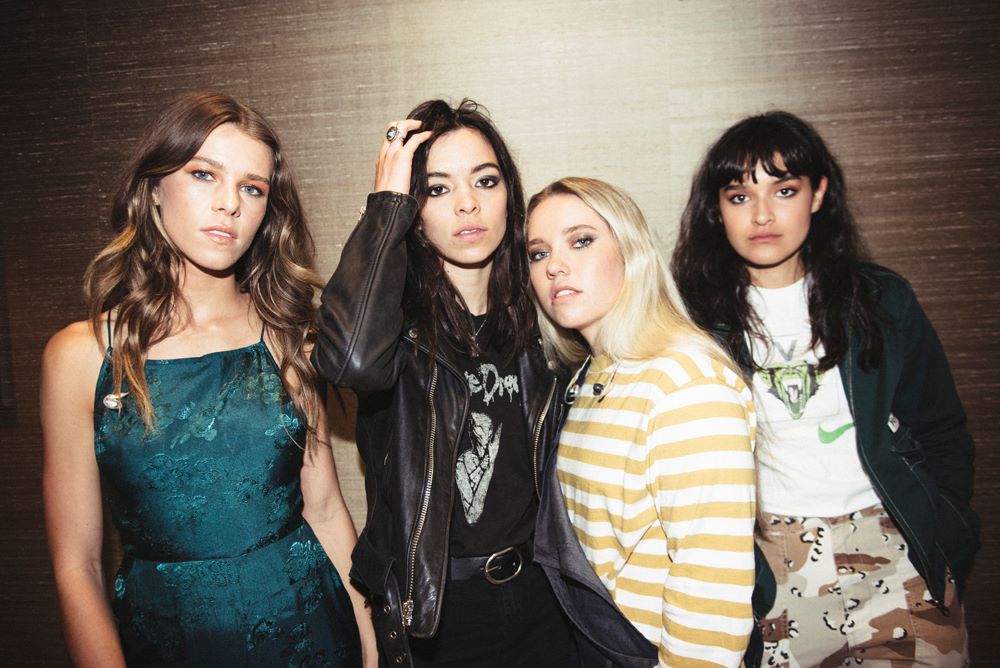 PROVO, Utah – The Aces grew up in the religious city of Provo, Utah, which proved to be a challenge for the collective, especially since they didn't entirely fit the mold. In the group's new clip for "801," the foursome put that messaging on display as they sing about owning their misfit ways.
In the almost four-minute music video, which was directed by the band's own Alisa Ramirez, the act rocks ski masks and leather jackets as they take on the night. They bike through the community neighborhood. They stroll through empty city alleyways. However, they truly light up the town at the end of the visual when the quartet douses gasoline in the shape of the numbers of their area code and watch the digits light up in flames.
"'801' is a really special song to our band and we really wanted to make a video that truly symbolized growing up in Utah and all the complexities that come with it," the band said in a statement for the visual on Instagram. "As women and most of us identifying as queer, it was particularly difficult at times. This video is for everyone that doesn't fit the 'mold' around them. For the people who always felt like black sheep and misfits in a society that told them that who they are isn't who they're supposed to be. This video is for all of you. Thank you for letting us be who we truly are and who we want to be."
"801" is the latest single off their sophomore album, Under My Influence, following "Daydream," "Lost Angeles" and "My Phone is Trying to Kill Me."
Prior to its release, the group spoke to iHeartRadio about how they wanted to "push 'themselves' to break down to a deeper level of honestly and vulnerability" with the LP. "We'd say the inspiration more so comes from that attitude and thought process rather than other artists or music," the band explained.