Utah cross-country: Poppy Tank proud to represent Utes at NCAA championships, even if she is running alone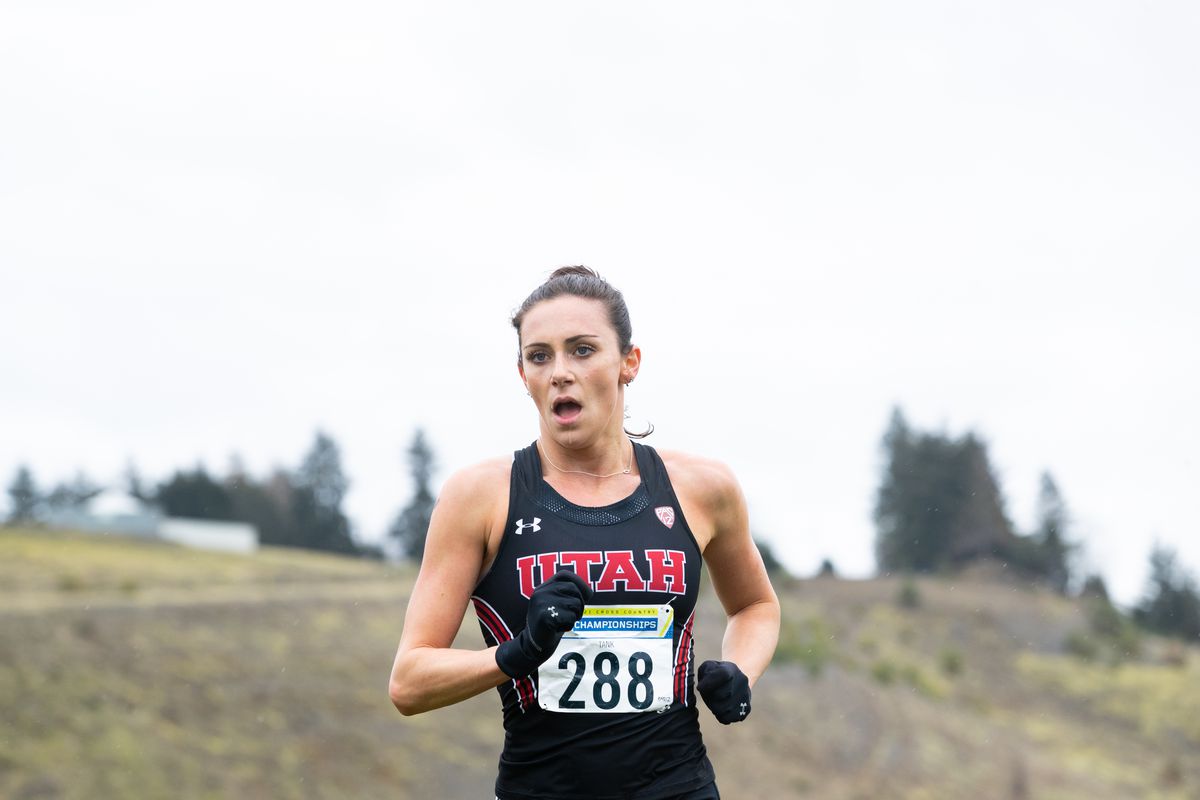 Utah – Technically, Poppy Tank will be running alone at the 2020 NCAA Division I Cross Country Championships on Monday in Stillwater, Oklahoma.
She's the only member of the University of Utah women's team to quality for the meet, originally scheduled to be held last November but moved to this spring due to the COVID-19 pandemic.
But the senior from Plymouth, England, will carry the hopes and dreams of her teammates in her heart as she competes at nationals for the third time in her outstanding four-year career at Utah.
"Yeah, it will definitely be different," Tank said. "I will have my coach (Kyle Kepler) and my athletic trainer (Jessie Kiser) with me, the two people I work closely with on a daily basis. So I won't be entirely alone, which is nice, but it will definitely be different without all the girls there. We definitely keep each other grounded and focused and positive before a race."
Monday's 6K race will be televised by ESPNU. Arkansas and BYU are among the women's team favorites, after those two schools finished 1-2 in the 2019 race in Terre Haute, Indiana. Stanford, Colorado and New Mexico are also strong.
Utah's team didn't quality this year, but last Sunday Tank was named to the field of 38 racers not part of the 31 qualifying teams.
"I will just have to channel my inner thoughts and be level-headed and everything coming into that race," she said. "But I have had a few experiences of running alone. I went to the European championships in 2018 and 2019 and I have had experience doing it alone and I feel confident that I can do it again on Monday."
Tank was part of the Utes team that finished 16th in 2019. Utah also qualified as a team her freshman season in 2016. In Terre Haute, she finished 74th with a time of 21 minutes, 5.8 seconds.
"Having teammates around me before and after the race made it a comfortable experience. So that was probably my best memory from that race," she said.
Tank's goal for Monday?
She confident that she can improve greatly upon that 74th place finish, having posted three top 10 finishes in her only three races this spring. She was sixth at the Pac-12 championship for the second-straight year, earning All-Pac-12 First Team honors.
"I am just hoping to get out with the leaders and stick with them as long as possible," she said. "Obviously my few races I have done this season have been very indicative of my position and suggest I can run with the most talented women in the country. I have some big goals Monday, but I am just going to go out and enjoy the race and give it my all."
At the Silver State Collegiate Challenge, she was eighth. She followed that with a fifth-place run at the Battle Born Collegiate Challenge before another strong showing in conference.
"Very excited and proud of Poppy," Kepler said in a school news release. "… She is running as well and consistently as she ever has in her career. Her goals for next Monday are very high and certainly well within reach, reflected by the way she's run against some of the best competition in the country this year."
How does a runner from England get to the University of Utah, of all places?
Tank said the story "is kind of random" and was made possible by technology.
"I didn't even know Utah was a state before I came here," she said. "I just got in contact with the coaches via email, and then I spoke to Kyle Kepler and I felt like we had a good connection almost instantly, and then I was invited here for an official visit to come and see the campus and everything.
"I guess I really fell in love with the place and the team at the time, which made me really want to come here."
She graduated last December with a degree in kinesiology and is working on another degree in psychology this semester. Tank will compete in the outdoor track and field season for the Utes this spring and summer, then decide what she wants to do next.
Salt Lake City and the University of Utah have grown on her, she said, thanks to the family atmosphere surrounding the team.
"I have had lots of ups and downs, but overall it has been a really positive and enjoyable experience," she said. "I am really close to the girls on my team and I feel like having a really strong team culture has helped me develop as an athlete and a person. It has just been very enjoyable. I have made a lot of friendships that will last a really long time."