Utah DoorDash driver warns about scammers after getting his money stolen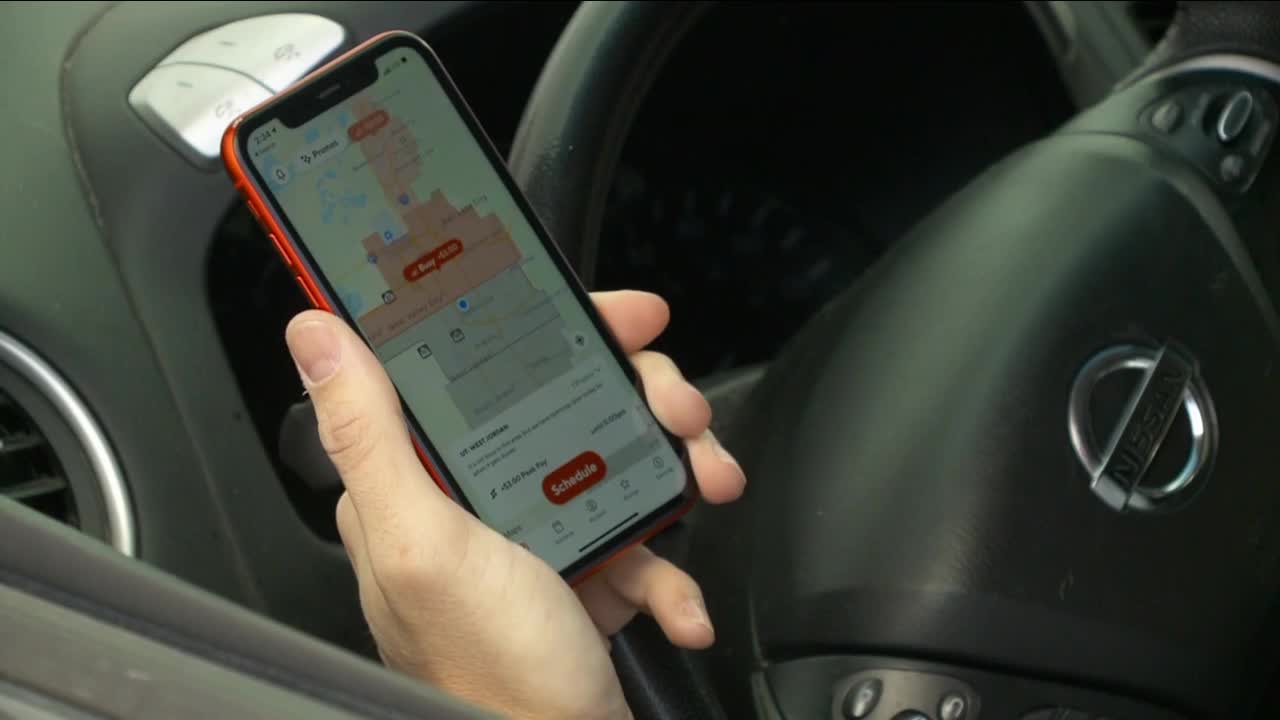 UTAH – Like many people this year, Skip Rynearson was trying to earn a little extra money so he and his wife could treat their kids for Christmas, so he started driving for DoorDash at the end of November.
"Once I started driving a little more regularly, I signed up to do the Fast Pay option that DoorDash offers, so we could start withdrawing money and buying Christmas presents," said Rynearson.
The Utah Dasher said he added his debit card to Fast Pay and got an email telling him his payment information had been changed, as he'd expected.
"I received another email from DoorDash subsequently saying my payment information had been changed, but it was immediately after so I didn't really think anything of it," said Rynearson.
He did a few more DoorDash runs after that and initiated a Fast Pay request, which took a little longer than expected and he thought it was odd.
Rynearson did some more deliveries and tried to initiate Fast Pay one more time, but that didn't go through to his bank account.
"At that point, I suspected something had gone wrong," said Rynearson.
The Utah Dasher took a look at his Fast Pay information and found that the last four digits of the card number were not from the one he'd entered.
"I thought, 'Did I enter the last four digits of some other card I have?' And I verified all the numbers on all of my cards, even checking to see if I'd mistakenly entered the debit card that DoorDash gives you to pay for items sometimes, and it was none of those," said Rynearson.
After contacting DoorDash support, he'd learned that someone accessed his account using his login details and changed the card number to a Green Dot reusable debit card.
"If they were credentials that had been compromised before, that I was unaware of, and they were used to log into the website then they could've logged in and changed the information," said Rynearson.
Luckily in this situation, DoorDash did give Rynearson his money back, but not until after Fox 13 reached out to the company for comment.
DoorDash was able to confirm there was no hack or breach of any kind involved with this incident.
In a statement, DoorDash said, "We take the safety of our community extremely seriously, and we're committed to providing the best possible experience for Dashers. We're glad to have resolved the issue for the Dasher involved and appreciate his patience as we ensured proper payment."
Now the Utah Dasher has a warning for others.
"If you're going to be somebody that takes advantage of the Fast Pay option, make sure that you're taking a minute to verify your bank information. You need to make sure that you're constantly aware that you're dealing with legitimate websites and responding to legitimate emails," said Rynearson.
DoorDash also said if you do come across any suspicious activity on your account, you should report it to DoorDash customer support so they can help you resolve it.
The company also wants to remind all Dashers to protect their account information and not to share any personal or sensitive information related to their account with other people.