Utah man charged with pushing body around motel parking lot on office chair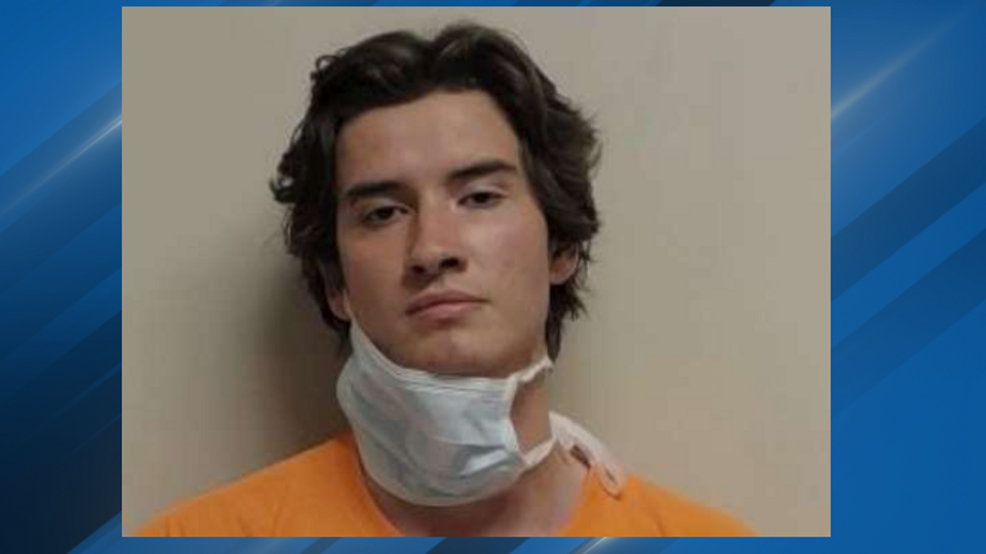 PROVO, Utah – Charges filed against a Provo man accuse him of pushing a body around a parking lot and failing to report the deceased had overdosed.
Jake Miller, 22, was charged in the 4th District Court with abuse or desecration of a human body, a third-degree felony, obstructing justice, a class A misdemeanor and failure to report finding a human body, a class B misdemeanor, court documents state.
Provo police responded to Americas Best Inn & Suites on Monday, July 6 concerning a reported drug overdose. Police say a guest at the motel had called 911 at approximately 12:42 p.m. after she saw 21-year-old Francesca Farias-Swenson and Miller pushing the man's body into the parking lot on a wheeled office chair. The witness recalled that Farias-Swenson and Miller said they did not want the cops involved as she tried to resuscitate the man, according to charging documents.
When officers arrived, they found the man was beyond lifesaving measures and appeared to have been dead for some time.
Farias-Swenson was with the body. She told officers she had been staying with the deceased man at the motel. Court documents state Miller had left the scene with the man's belongings when he learned the police were informed of the situation. He had also been with the deceased man and Farias-Swenson the night before, and paid for the motel room.
Officers discovered Farias-Swenson took photos and videos of the man as he was overdosing and after he had died, some of which were posted on Snapchat with phrases such as "vogue" or "drugs kids."
The videos and images had been taken between 6:46 a.m. and noon.
Court documents state Farias-Swenson had made 34 phone calls, FaceTime videos , and Facebook Messenger calls since just before 5 a.m. that morning, but none were to contact emergency services.
Provo police were also contacted by a person who said images of the deceased were being distributed via text messages and social media.
Police say Farias-Swenson had contacted Miller around 11 a.m. to come to the hotel and claimed that the man, who was overdosing at the time, still had a pulse. However, a video recorded at noon shows the beginning stages of decomposition that indicated the man had been dead for a while.
Neither Farias-Swenson nor Miller made any attempts to contact emergency services, according to police.
During an interview with police, Farias-Swenson said she and Miller moved the man's body out of the room so that it would be on camera.
Police say Farias-Swenson and Miller removed evidence of the overdose and hid other items in the water tank of the toilet or by flushing them.
Farias-Swenson was arrested on three counts: reckless endangerment, obstruction of justice, and abuse or desecration of a dead human body.
Individuals charged in complaints are presumed innocent unless or until proven guilty beyond a reasonable doubt in court.