Utah State Football Hires Defensive Line, Tight End Coaches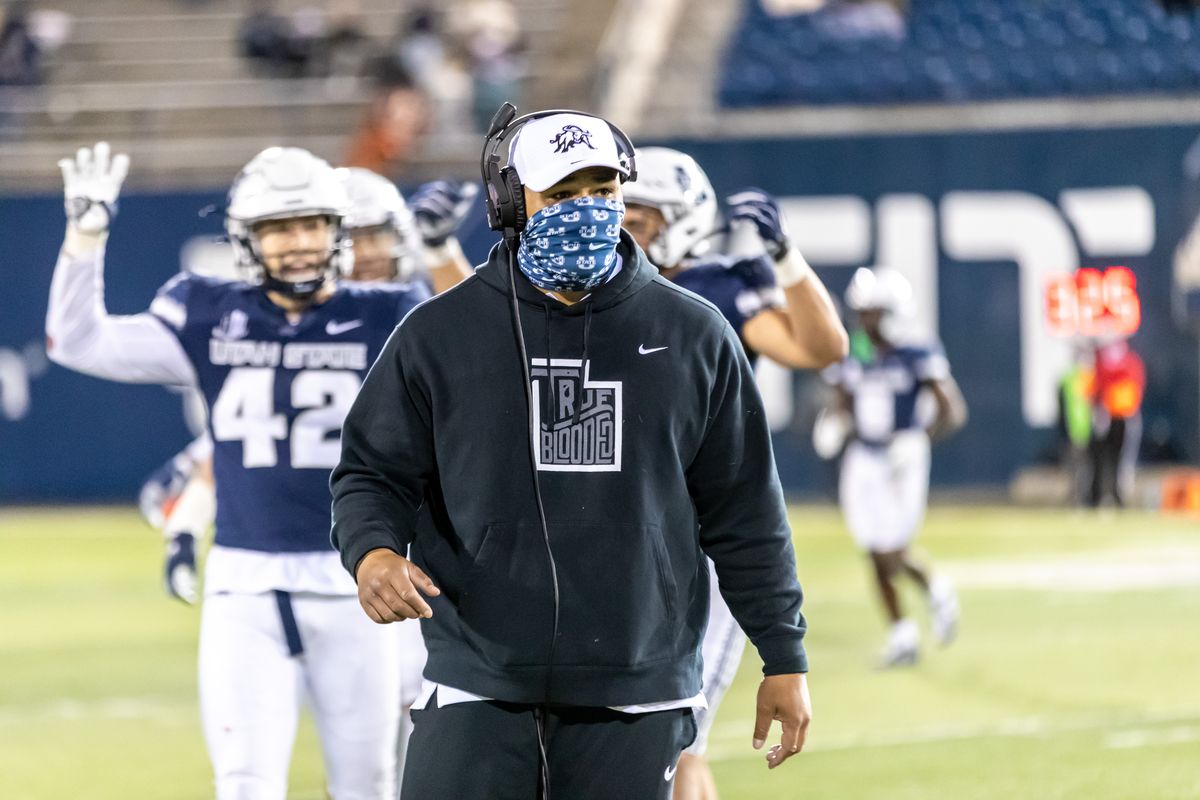 UTAH – Utah State football head coach Blake Anderson announced two position coaches hired to his staff on Monday morning.
Utah State football hired Al Lapuaho as the Defensive Line coach and D.J. Tialavea as the tight end coach.
Lapuaho will enter his fourth season with the Aggies and his first as a position coach. He previously was a defensive graduate assistant, working with the defensive line in 2018 and 2019. Lapuaho moved over to the strength and condition graduate assistant last season.
The West Valley City, Utah native earned first team all-conference with Snow College before joining Utah State in 2011 and 2012. In 2013 and 2014, Lapuaho was in the NFL playing for the St. Louis Rams and Miami Dolphins in 2013 and the Pittsburgh Steelers in 2014.