WBB | Saint Mary's Starts Strong, Falls Short at BYU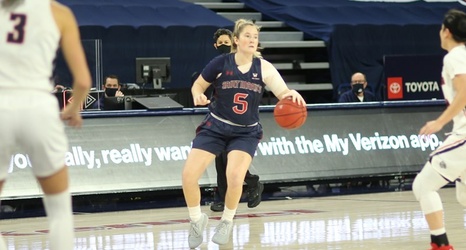 PROVO, Utah — Saint Mary's Women's Basketball hit the road on Thursday for a highly-anticipated matchup against BYU, a preseason contender for the WCC crown. The Gaels were up to the task in this one, showing up and showing out in the first 15 minutes of play, holding a lead as large as six points early on. The Cougars found their stride, however, and came out on top with an 80-63 victory over Saint Mary's, dropping the Gaels to 2-10 (0-6) and sending BYU to 8-2 (4-1).
SMOOTH STARTING
The Gaels fell behind 13-5 midway through the first, but they closed the first quarter in style.