WKU's Big Red Making Trip To Provo For Football Game Against BYU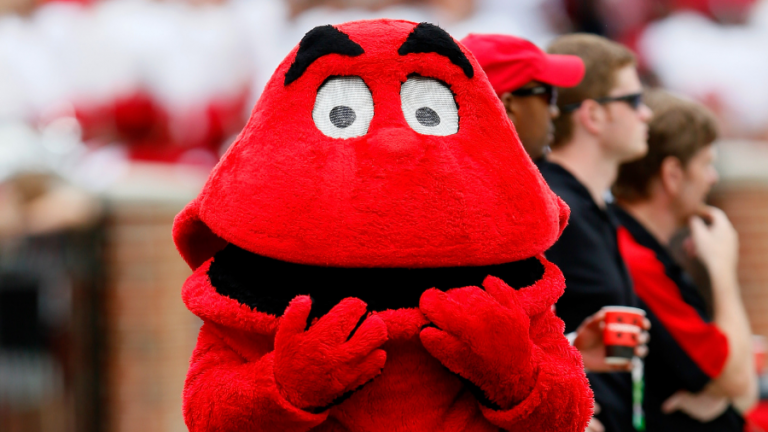 PROVO, Utah – BYU's Cosmo and Big Red from WKU will be on the same sideline for the first time this Saturday night at LaVell Edwards Stadium.
Western Kentucky athletic director Todd Stewart tweeted, "it will be great to get Cosmo and Big Red together" for Saturday's game between the Cougars and Hilltoppers.
These two iconic mascots squared off in the SiriusXM Mascot National Championship this past April when everyone was clamoring for some competition amidst the early days and weeks of the novel Coronavirus pandemic.
Cosmo came away victorious in that hotly contested Twitter vote, edging out Big Red by a little over two percent of a battle with over 96,000 votes in total.
The vote was met with controversy as a three-hour investigation into voter fraud took place, examining the votes that propelled Cosmo to victory. Cosmo ultimately was crowned the National Champion, and now Big Red's Hilltoppers will look to even up the score this Saturday on the gridiron.
BYU has other ideas as the Cougars are a four-touchdown favorite over WKU entering Saturday night's Halloween contest. WKU and Big Red squad come into the game with a 2-4 record, while BYU is one of the country's hottest teams jumping out to a 6-0 record.
This is only the third sport the two schools have ever gone against each other. The others were in Men's Basketball before Big Red was born (1946-1955) and Women's Volleyball in the 2014 NCAA Tournament.
Fans are allowed to attend Saturday's game pairing Cosmo and Big Red on the sidelines. Tickets went on sale from BYU's Ticket Office to the general public on Wednesday and are available at BYUtickets.com.