Would Utah bill prevent 'dark money' or kill future citizen referendums?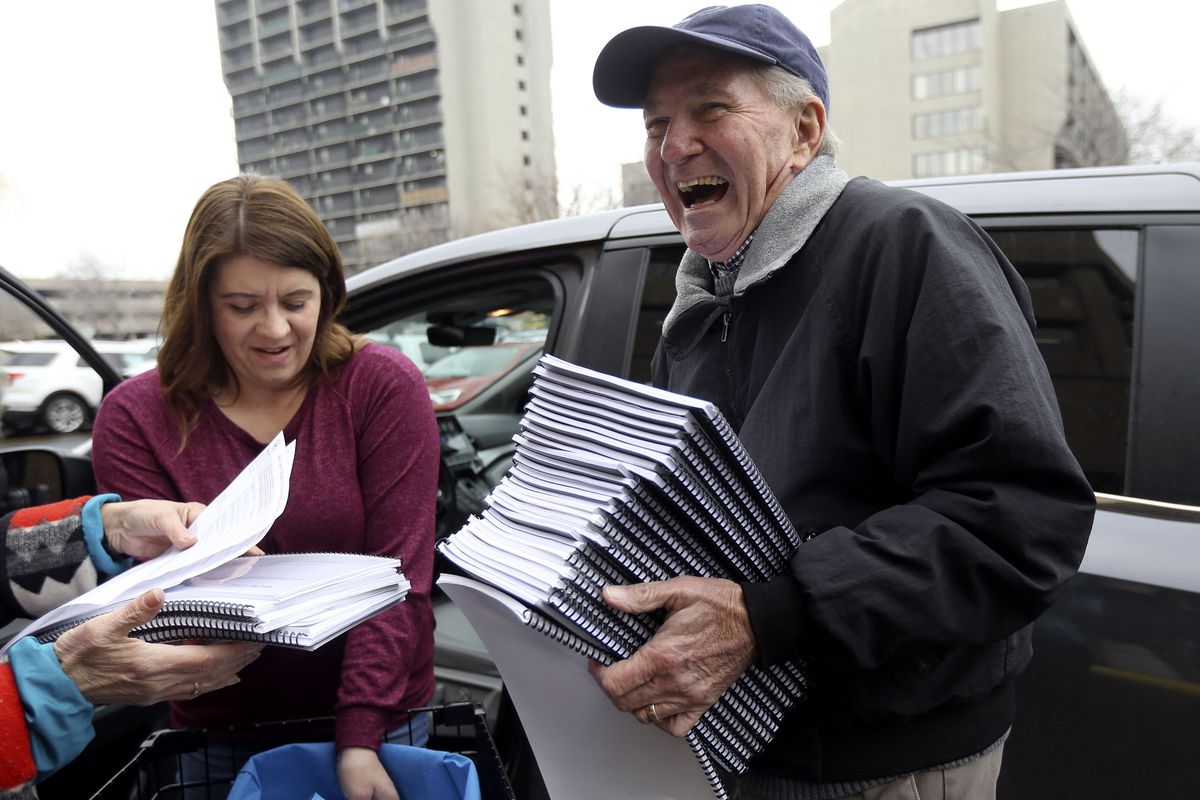 Utah – The bill's proponents argue it's aimed at preventing "dark money" coming from out of state to force issues to a vote. But its critics say the new rules would only hurt "grassroots" campaigns and set the bar unfairly high — even out of reach — for everyday Utahns fed up with lawmakers who they say aren't listening to them.
HB136 cleared its first legislative hurdle this week when the House Government Operations Committee voted 8-3 to give it a favorable recommendation.
If approved, the bill would prohibit paying signature gatherers per signature — even though political candidates would still be able to pay per signature to get their own names on the ballot.
It would require signature gatherers for ballot initiatives or referendums only to be paid by the hour, which bill sponsor Rep. Jordan Teuscher, R-South Jordan, argues would help prevent rushed "misinformation" along the campaign trail.
"When we pay someone and incentivize them by the signature that they gather, then they are motivated to come up to someone, go to their door, and say whatever they need to say in as little amount of time as possible," Teuscher said. "It doesn't harbor a situation of transparency and integrity."
Diane Christensen, a Utahn who helped organize a referendum on the Provo bus rapid transit system in 2017, and Kim Santiago, another Utahn who helped organize a referendum against ancillary breweries in Provo last year, both urged lawmakers not to endorse Teuscher's bill. They say the rules against paid-per-signature gathering — and several other new requirements in the bill — would set a practically impossibly high bar for regular citizens.
"It's tying people's hands so they can't do what the law allows legislators to do," Christensen said of paying per signature. "So you're holding the public and the citizens to a higher standard than you have for yourselves. I just, I really have a problem with this bill."
Santiago said her group's attempt to file a referendum against Provo's move to allow ancillary breweries ended up being only 100 signatures short, calling the process "very arduous." She said citizens already feel like the process is hard enough.
"I feel like every year the Legislature adds another layer of difficulty" to citizen referendums, she said. "You put another cord on to bind our hands and make this nearly impossible."
David Owen with the Florida-based conservative think tank Foundation for Government Accountability spoke in favor of the bill, calling it an "anti-hijacking bill" to prevent "out of state dark money from hijacking Utah politics and to protect against urban areas dominating Utah's statewide policies."
Owen noted Proposition 3, the Medicaid expansion initiative in 2018, was approved by 60,000 votes. He pointed out it passed in Salt Lake County by about 90,000 votes, "so it can be argued that Salt Lake County imposed Medicaid expansion on the 25 other counties that rejected it.
"This is the power of outside dark money and the imbalance of direct democracy between urban and more rural," Owen said.
Chase Martin, legal affairs director for Foundation for Government Accountability, said "too often efforts largely funded by groups from California and Washington, D.C., "have stepped in to undermine the policymaking process."
"Life-changing policy gets decided by the largest checkbook in a way that lacks accountability," Martin said, adding that in 2018 "the innocent-sounding Fairness project descended on Utah with out-of-state cash to the tune of $3.5 million to force Utah into expanding Medicaid to able-bodied adults, a program traditionally meant for the elderly and disabled."
"Ballot initiatives are important and they're engrained in state constitutions like in Utah. That isn't going away," Martin said. "But you have an opportunity to protect against assaults in the future and bolster a system that some has of the strongest fiscal management in the country here in Utah due to the efforts of this Legislature."
In addition to the Medicaid expansion initiative in 2018, voters also approved two other high-profile initiatives that year, including legalization of medical cannabis and establishment of an independent redistricting commission. Lawmakers later replaced the three initiatives with "compromise" legislation.
Christensen urged lawmakers not to support the bill, saying it would have consequences that would hurt regular Utahns who already face steep challenges to successfully put a referendum or initiative on the ballot.
"In trying to punish out-of-state dark money and people who maybe manipulate the system, you're also punishing the grassroots groups," she said.
Santiago also said the bill would hurt "grassroots" efforts "in so many ways."
"If it's the big out-of-state companies they're going after, this doesn't touch them," she said. "They just hire more people to jump through these hoops and pass the costs onto their paying customers, where the grassroots will be denied our constitutional right to petition our government because we can't make it happen without being able to pay signature gatherers by the signature.
"They're not motivated," she said. "How do make sure they're actually gathering signatures? I mean we could pay them hourly and have them come back with nothing. … It just doesn't work."
Teuscher's bill would add several new requirements for signature gathering, including that they would have to wear a name badge indicating they are being paid along with an individual identification number. He argued that would help bring more "accountability" to the process, especially if a specific signature gathering effort is spreading misinformation.
His bill would also require signature gatherers to provide either a physical or digital copy of the initiative, and require them to wait for potential signers to read it before allowing them to sign. It would also require signature gatherer's to leave a slip of paper that includes a link to the initiative or referendum, as well as information about how the person could remove their signature if they later decide to do so.
A violation of those terms would be a class B misdemeanor under his proposed bill.
All these other requirements, in addition to prohibiting per-signature payment, Santiago said, adds too much of a burden to a process that's already difficult.
"It just absolutely would take our ability to do referenda," she said. "Our hands are already tied. This would just be like the final hit."
Even though Teuscher had an amendment to his bill ready to remove the pay-per-signature ban if enough lawmakers felt his bill goes too far, no lawmaker on the House committee moved to support the amendment.
It now goes to the full House for consideration.