You voted! Here are the best restaurants in Salt Lake City's burgeoning Central Ninth neighborhood.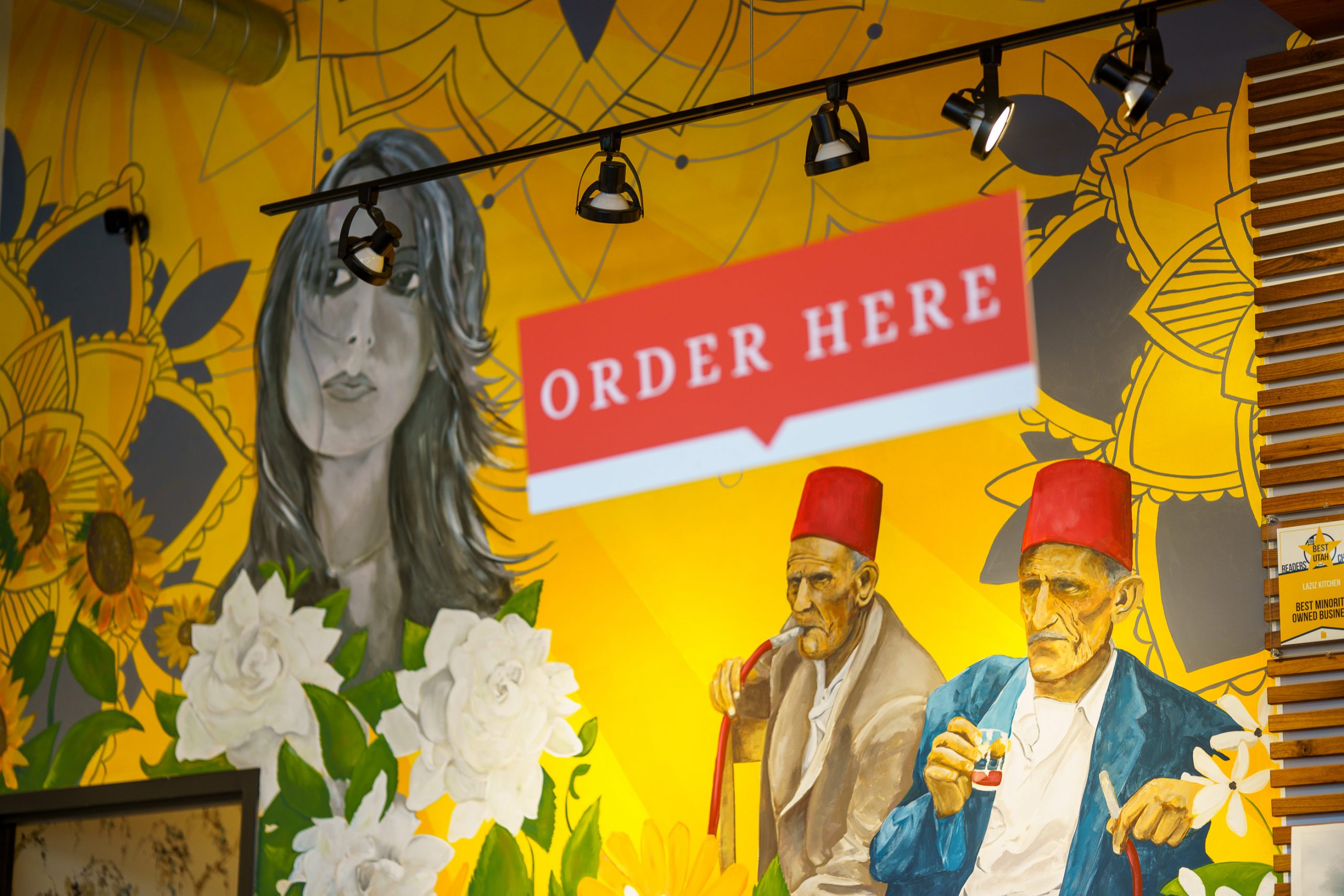 SALT LAKE, Utah – Salt Lake City's Central Ninth neighborhood encompasses just a few city blocks.
But don't be fooled by its small footprint — at least where food is concerned — because it is packed with places to eat, drink and buy tempting morsels.
Nearly two dozen restaurants, bakeries, breweries and bars can be found in the neighborhood between Interstate 15 and West Temple and from 600 South to about 1000 South (Fayette Avenue).
And an urban market — and another restaurant and bar — will open in the coming weeks and months, which will add even more energy to this up-and-coming area.
"Some people have been aware of the neighborhood," said Paul Johnson, chair of the Central Ninth Community Council, "but it has remained mostly a hidden gem."
Unlike some of Salt Lake City's other popular neighborhoods — think 9th and 9th or 15th and 15th — Central Ninth is not filled with historical buildings, which can cause difficulties when trying to create change.
"Central Ninth has an energy and feel to it that is new and different — almost unrestrained," Johnson said. "That holds a lot of promise for the future."
You voted for these restaurants
The eating options in Central Ninth range from tacos and gyros to barbecue and burgers. But the best eats in the neighborhood — according to respondents in an unscientific Salt Lake Tribune reader poll — come from its Middle Eastern, Asian and vegan restaurants.
Laziz Kitchen was the clear winner of the online contest, earning 46 of the 110 votes.
Co-owners Moudi Sbeity and Derek Kitchen opened the restaurant in 2016, several years after launching their hummus business at the Downtown Farmers Market in Pioneer Park. Today, it serves salads, wraps, bowls and burgers with Lebanese flavors.
The runner-up was Nohm, a casual Asian restaurant that David Chon opened in early 2020 — just as the coronavirus pandemic was hitting the U.S. It's located in the former Meditrina spot and serves shareable plates, sushi and yakitori — skewered meats grilled over hot charcoal — all of which can be enjoyed with beer, wine or sake.
"We are bringing some of the street food and other dishes," Chon said, "that you might find in bigger U.S. cities or Japan."
Third place went to Vertical Diner, one of Salt Lake City's first and longest-running plant-based eateries. Vegans and their carnivorous friends come for the "mountain" breakfast with hash browns and tofu; the Reuben sandwich made with tempeh or mushrooms; and the tender "chicken-style" tigers made from wheat protein.
Laziz Kitchen was one of the first tenants in a new Central Ninth commercial development when it debuted in 2016, joining Water Witch Bar, Blue Copper Coffee and the now-closed Meditrina.
"We were really committed to the area," Sbeity said. "We wanted to see it grow, and, as you've seen, the neighborhood is growing in such an expansive way."
Sbeity calls Laziz "an inclusive spot" that is more than just a place to eat.
"It's a place to come and be. A place to digest life's experiences while you share food," he said. "Hopefully, that spills out the door and windows and onto the street, and it is felt in the neighborhood as well."
A new market and more coming to Central Ninth
Central NInth's eating options continued to expand, even during the pandemic.
Golden Gyros, 259 W. 900 South, opened last spring and Morty's Cafe, 877 S. 200 West, premiered in December. This is the third Utah location for Morty's, a modern burger joint, which also has locations in Logan and St. George.
(Spy Hop, a nonprofit digital media arts group, also moved into its new Central Ninth headquarters in 2020)
Opening in mid-April will be the Central 9th Local Market at 161 W. 900 South, in a former Jade Market location.
Owners Noah Kuhns and Max Nelson will pack a lot into the 1,600-square-foot space, including produce from Utah farms. Pantry staples made by small, independent food producers, and pizza and bread baked on-site in a wood-fired oven also will be available.
The business partners picked the neighborhood because "a lot of cool stuff is going on, and we like the atmosphere that it provides," said Kuhns, who lives nearby and has been involved in the food and beverage industry for many years
Nelson has been a head chef at several Salt Lake City area restaurants, and helped launch HSL, Nohm and Oquirrh.
More food businesses are coming as well, said Johnson.
A few doors south of the new market — on the west side of Jefferson Street — construction of a new commercial building is nearly complete. The street-level space of that two-story building will be home to a soon-to-be named restaurant with a patio.
And the old building behind Blue Copper Coffee, which previously was used for roasting beans, is being remodeled and soon will be another bar.
The market and the additional restaurants will gain thousands more potential customers with several multilevel housing developments under construction — or in the planning stages — in the Central Ninth neighborhood as well as the nearby Granary and Ballpark areas.
"There's going to be a lot more feet on the ground," Johnson said, "so it's exciting to see the local eateries come to the neighborhood."
In addition to those new developments, Johnson said, a "streetscape" project will launch this summer. When completed (in about 18 months), it will become "the heart of our neighborhood."
Parking will move into the middle of 900 South — stretching from 300 West to West Temple — and will double the number of parking spaces from 45 to 90. City crews also will upgrade utilities, bury power lines, create designated bike lanes, and add pedestrian-friendly walkways with trees and benches.
"The streetscape is a big deal," he said, "it will create a walkable pedestrian green space that the neighborhood desperately needs."